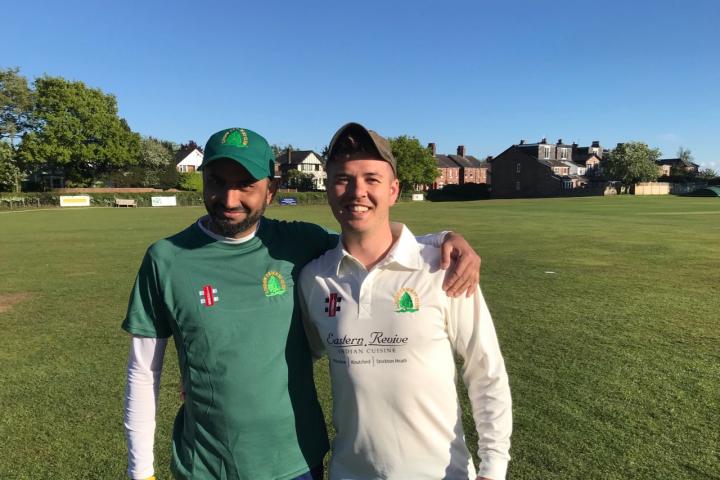 The strength of the Lindow Cricket Club squad was evident at the weekend as all four senior teams were victorious.
The 1st XI hosted Stockport Georgians and stuck to the winning formula of batting first. Lindow made a strong start with 84 added before Atiq Uz-Zaman fell for 31. The innings was then anchored by opener Rob Herriott who made a fine 82. Late cameo innings from Alex Matthews, Eddie Bones and Will Beckley saw the home side reach 197 all out.
The Georgians innings never looked like reaching Lindow's score with opener Saleem Akram (5-14) removing the top five batsmen during an excellent spell. Matthews (2-33) and Tim Affleck (3-26) did the rest, bowling the visitors out for just 85 and sending Lindow top of the table.
Lindow 2nd XI travelled to Bollington and were asked to bat first. In a disappointing display, Lindow only managed to reach 98 all out, Matt Barnes top scoring with 19.
In the second half the real Lindow turned up and made it a game to remember. It started with Rob Venables (5-27) taking three wickets in the first over, bowling with pace and aggression. This was complemented by the patience and accuracy of Rowan Day (4-10). The home side were eventually dismissed for 95 to give Lindow a remarkable 3 run victory.
It was another professional performance from Lindow 3rd XI, bowling out North East Cheshire for just 70 and then knocking them off for the loss of just two wickets. Rick Clegg (5-13) was the star man with the ball, his opening partnership with Simon Bolton (2-12) left the visitors on 21-7. Connor Roxburgh (1-15) and Henry James (2-5) claimed the final wickets.
In reply a 62 run partnership between Henry James (16) and Max Espley (37 not out) took the game away from the visitors and gave the 3rd XI back-to-back wins.
On Sunday Lindow 4th XI began their league campaign at home to Bowdon 3rd XI. Bowdon were restricted to 101-9 with the wickets shared between five different bowlers, which included Joel Flaxman removing the Bowdon opener for his first ever senior team wicket. Great moment for Joel and well deserved after a winter of working hard training with the seniors.
The Lindow reply was impressive, winning the game with 8 wickets and 11 overs to spare. 22 from Max Espley and then the game was seen home by the James brothers (Henry 44 not out, Olly 20 not out).
Perfect weekend for Lindow, which leaves all four senior teams well placed for an exciting season ahead.
Photo: Saleem Akram (five wickets) and Rob Herriott (82 runs), Lindow 1st XI.
Match report by Rowan Day.
Tags: