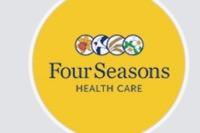 A Wilmslow based care group has been put into administration but the company insists that the running of the homes and care of the residents will continue as normal.
Four Seasons Health Care Group, which has offices on Station Road, is one of the UK's largest independent health care providers with over 250 care homes across the UK with 20,000 staff providing specialist dementia and nursing care to more than 14,000 people.
Dr Claire Royston, Group Medical Director of Four Seasons Health Care, commented: "Today's news does not change the way we operate or how our homes are run or prompt any change for residents, families, employees and indeed suppliers. Our priority remains to deliver consistently good care. It marks the latest stage in the Group's restructuring process and allows us to move ahead with an orderly, independent sales process.
Richard Fleming, joint administrator of Elli Investments Limited and Elli Finance (UK) Plc (holding companies only) added:"We are committed to ensuring the Group delivers continuity of care as we work to undertake the independent sales process. The Group has continued to improve its quality ratings across their portfolio of homes and hospitals. The Group's operations are fundamentally strong and a successful sales process will enhance those operations' ability to thrive."