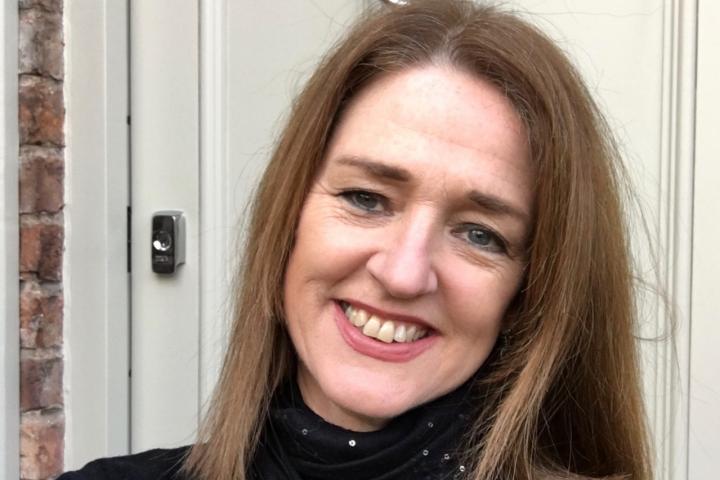 In the run up to the local elections on May 2nd I will be publishing brief interviews with each of the candidates - standing for seats on both the Town Council and Cheshire East Council - that respond to my request, in the order in which they respond.
To read interviews with other candidates you will be able to click on the tags at the bottom of the article. For example, pieces on the other candidates for the Wilmslow Town Council election will all be tagged 'Wilmslow Town Council 2019 Election'. Candidates representing the same party or group will also be connected via the tags, candidates competing in the same ward will be connected by tags as well and all articles will be tagged '2019 Local Elections'.
Julie Dawn Potts is a Conservative Party candidate for the Wilmslow West ward on Wilmslow Town Council.
Julie has lived in this area all her life and is married with one son who is currently doing is A Levels.
For the last 6 years she has run a sales and marketing business from home on Moor Lane helping and advising local independent businesses. Previously, she worked in sales and marketing at The Guardian national newspaper, Manchester Airport and as a non-academic Director of a primary school. Julie enjoys cooking, eating out with friends, gardening, interior design and going to the Rex to see a great film!
Outside of work, she is actively involved as a volunteer with the Wilmslow in Bloom team and says you will often see her along Chapel Lane doing some measuring up, planting or weeding. She also organises the U18 boys tennis team matches at Lindow Tennis Club.
Why have you decided to stand for election as a ward councillor for Wilmslow?
I care passionately about Wilmslow West ward particularly the Chapel Lane area and for me it's all about community. Over the last 5 years I have been working voluntarily to help make improvements along the lane and to increase awareness to Chapel Lane shops and businesses in order to encourage more people to 'shop local' and support their local businesses and hopefully, I have and will continue to make a difference to my local community.
Have you stood for election before?
No, but I now feel the time is right and I am excited about the challenge!
What do you consider to be the important issues facing Wilmslow?
If I am elected, I will be representing the residents of my local ward Wilmslow West so whilst having a view on the wider Wilmslow issues, I need to focus on my ward! My personal priorities are planning, infrastructure, law & order and public services, but I need to listen to residents and work to their priorities, for me it's all about interacting with the community.
What do you hope to achieve and how in the next four years?
I will be an activist for improvements on behalf of all the residents within my ward. This is a voluntary role with a limit to what I can do, but I will be proud to be a real campaigner on local issues. At the end of the four years I will have made a positive difference to the local community.
What experience and personal qualities will you bring to the role?
I am enthusiastic, hardworking reliable and honest, if I say I'm going to do something I will do everything I can to make it happen!
Why should Wilmslow residents vote for you?
I have lived in this area all my life and care passionately about helping to bring Wilmslow back to life for all who live here, the opening of the Rex Cinema is a great start, but feel that if we pull together there is so much more that we can do to attract shoppers and visitors of all age groups and bring vibrancy back to Wilmslow.