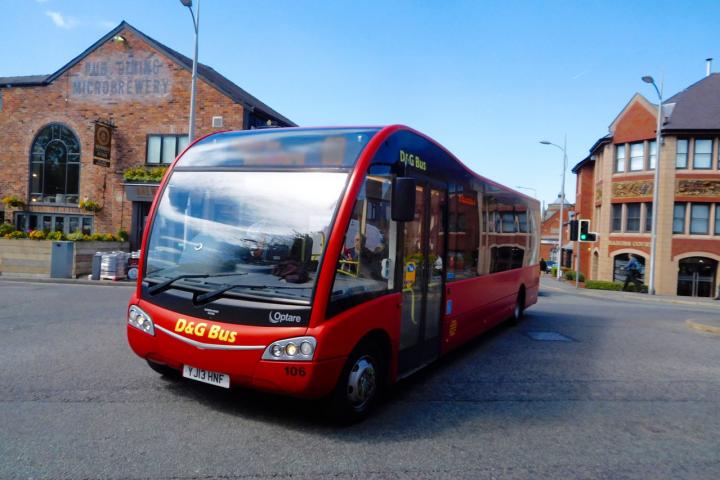 A new bus service which runs between Macclesfield and Manchester Airport has been cancelled just five weeks after being launched.
The D&G Bus 130 Service launched on April 1st and travels from Macclesfield to Macclesfield Hospital, Alderley Edge, Wilmslow, Styal and terminates at Manchester Airport. The cancellation is effective from Monday 18th June, meaning the last day of operation will be Saturday 16th June.
The 130 Service was re-routed to Manchester Airport in April to retain a direct service for Wilmslow and Styal and to offer new connections from Macclesfield and Alderley Edge.
Chris Almond, Bus Network Manager D&G Bus Ltd, said "The reason for the cancellation is that we are not making enough money on the service - in this case the money taken on the bus does not even cover the operating costs so we are in the position where we are incurring a considerable loss to provide the service."
Tags: