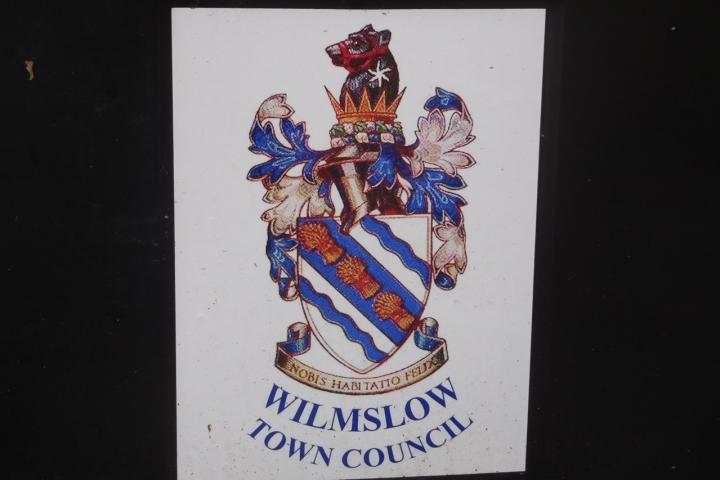 As reported on wilmslow.co.uk in October, Wilmslow Town Council is looking to have a new logo created to replace the current coat of arms and provide them with a new identity.
Councillors felt that the coat of arms, which is used to to acknowledge the Town Council's involvement in projects and on banners promoting their events etc, doesn't stand out very well - particularly compared to other logos.
They agreed at their December meeting that the creation of the new website should include the development of a new Council logo for inclusion on the website.
Whilst discussing the new website at their meeting on Monday, 15th January, the subject of redesigning the Town Council's logo was raised.
Cllr Mark Goldsmith said "We currently have an existing logo, looking at it we have no idea what it means. We know we inherited it from Macclesfield's time so we also want to ask Wilmslow Civic Trust whether they can make any light of the meaning might be as well."
Cllr Angela McPake commented "We have no idea for example why we have a bears head on the Wilmslow Coat of Arms."
Speaking about the Wilmslow Coat of Arms, Raymond Acton of Wilmslow Civic Trust told me "The bear refers to the Brereton family, once Lords of the Manor in Handforth. It is above the crown that came from the Gregs. Beneath it are two wreaths of cotton .... our local industry.
"The arms, or rather armour, represented by a closed helm (helmet). The three sheaves of corn (very common on Cheshire coats of arms) come from the Earls of Chester (probably 13th century). In this case however they are on a blue and white background, the wavy lines representing the Bollin and the Dean. And the motto translates as 'A Happy Dwelling Place for Us'."
Several options for alternative logos are being worked up and will be run past Wilmslow Town Council.
Cllr Frank McCarthy said "It does need doing. The coat of arms itself is a beautiful piece of artwork and its historic but when people look at it it is not obvious at all what it is.
"I've been looking at various other town councils and frankly the one I have seen and I would propose is ever so simple. You'd have our coat of arms and just Wilmslow Town Council written next to it. Simple as that."
However, Cllr Christopher Dodson was not in agreement saying "I would be very strongly opposed to any change in the logo or any expenditure of money on it. I think that would be seriously mistaken step to take."
Responding to the fact that it was agreed at last month's meeting that £5000 be allocated to this project to cover the design of a new logo as well as the website, Cllr Dodson added "It's deeply regrettable and I think it will be very unpopular."
What do you think of the current Coat of Arms, shown above, and plans to adopt a new logo for Wilmslow Town Council? Please share your views via the comment box below.