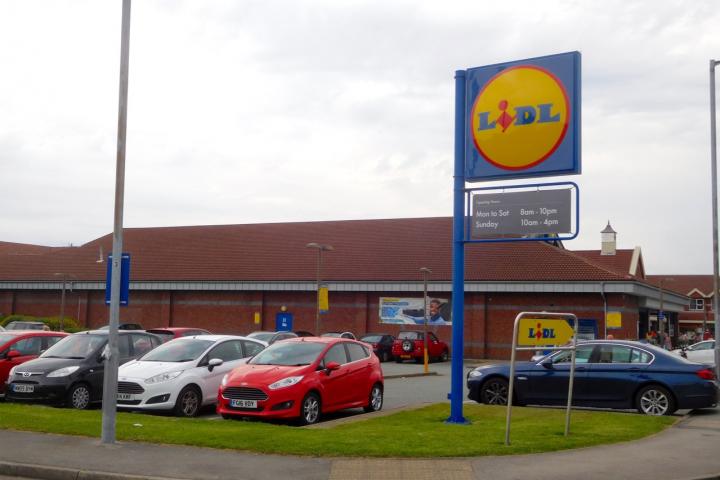 The decision on a discount retailer's controversial planning application to demolish a gym and their existing store so they can replace it with a new larger store has been deferred.
The Northern Planning Committee met today (Wednesday, 6th December) to discuss Lidl's proposal to build a new foodstore at Summerfields immediately adjacent to their existing store. The site is currently occupied by the energi Fitness Club - the directors of which recently announced their plans to close the gym at the end of the year.
Councillor Craig Browne, who sits on the Northern Planning Committee as Vice Chair, said "The Lidl application was deferred, pending the provision of a sequential economic impact assessment, clarification on how the proposal will meet parking standards and an air quality assessment on the site."
Cheshire East Council has received 415 letters objecting to the scheme. Amongst the issues raised are: no need for a larger store; loss of health and social facility; no alternative gym nearby; loss of jobs within health club; several supermarkets in local area; loss of privacy to residents; size of building is inappropriate; building is out of character with local area; impact on wildlife; site is not in a town centre and loss of parking spaces.
A petition containing approximately 600 signatures has also been delivered to Cheshire East Council objecting to the proposal on the grounds that the gym is situated in a residential area for locals and others to use; further traffic problems within this area are unacceptable to residents and the proposed loss of number of mature trees to make way for new building / delivery area.
Wilmslow Town Council's Planning Committee recommend refusal of this application on the grounds that the location is not a 'Town Centre' as indicated in the proposal; the argument for a 'proven need' at this location has not been made; the loss of the existing D2 facility would reduce the service offer at this location and the existing store meets the needs on a site which is considered to be neither a 'Key Service Centre' or a 'Local Service Centre' in the Local Plan.
Twenty-five letters supporting the proposal were also received, commenting that the improvements will be great; the existing store is not big enough and there are too many gyms.
The Planning Officer had recommended that the Northern Planning Committee approve the application subject to conditions - stating "It is evident that there is strong local opposition to the loss of the existing gym. However, it has been demonstrated for the purposes of planning policy that the existing fitness centre is surplus to requirements, given the availability of other indoor leisure facilities in the local area. The proposal is also in accordance with local and national retail planning policy. The proposal complies with all relevant policies of the development plan and is therefore a sustainable form of development. In accordance with policy MP1 of the CELPS, the application should therefore be approved without delay."
Tags: