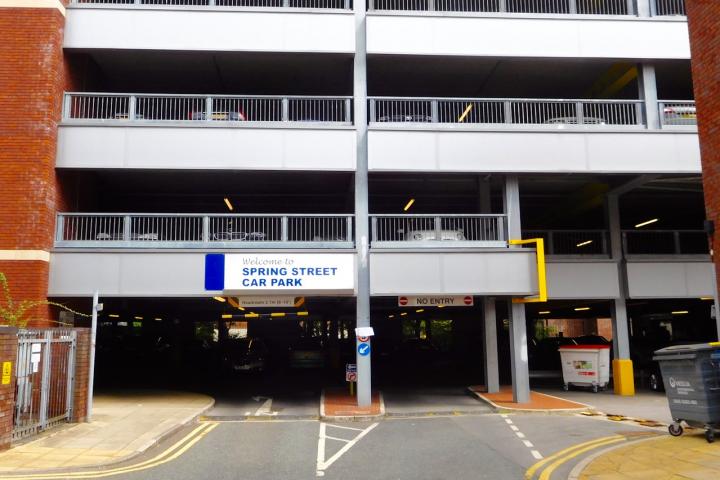 Cheshire East Council can now go ahead with plans to improve security and screening at a town centre car park in an attempt to resolve 'anti-social behaviour' which has been ongoing for years.
The Council has granted themselves planning permission to install welded mesh fencing together with new security roller shutters to secure the vehicle entrance and exits to the multi-storey Spring Street car park, off Water Lane.
In addition louvred screens are to be fitted on the external top deck to prevent headlights shining into adjacent properties.
The Council's scheme is designed to secure the ground level deck to prevent unauthorised access outside normal opening hours and stop headlights, from cars on the upper deck, affecting the residents of the Hawthorn Green apartments.