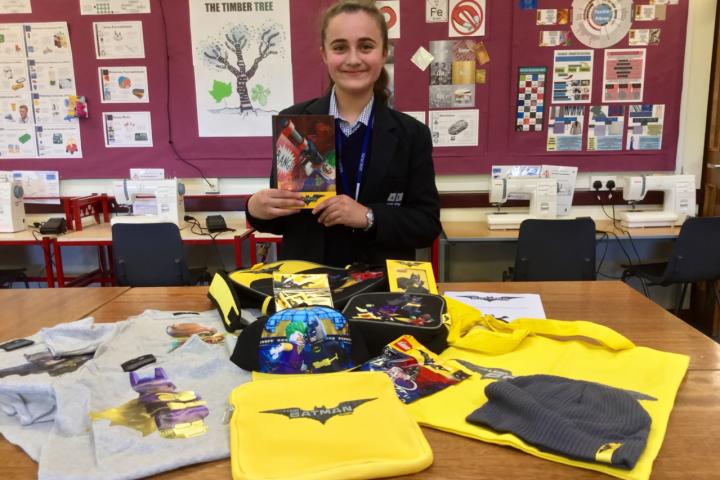 A Year 7 student from Handforth was a runner up in a national Lego competition.
Jumanah, who attends Alderley Edge School for Girls, has recently learnt of her success in the national LEGO Batman Builders competition which was launched to celebrate the release of The LEGO® Batman Movie earlier this year.
The competition invited young people to draw their own hero symbol, just like Batman, and accompany it with a description of their own heroic alter-ego, detailing their special abilities and hero values.
Jumanah thought of the idea 'AquaGirl' who, rather than fighting crime, combats the equally crucial issues relating to the environment, helping those in need gain access to clean water.
Jumanah described Aquagirl as a "saviour to a majority of people on the planet. Most people rely on her to give them clean and fresh water every day! She gives those in poverty who can't have clean water ultimate clean water forever. Her personality is kind, sweet and energetic."
Jumanah won an official The LEGO® Batman Movie merchandise goody bag for her idea and success.
Mrs Boyland, Head of Design and Technology at Alderley Edge School for Girls is proud of Jumanah's creativity and socially aware design.
She said "Jumanah used her superhero character Aqua Girl to highlight a huge problem in the world today – access to clean water; her design was fun yet totally in keeping with today's environmental concerns."