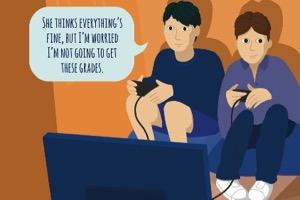 Cheshire East is rolling out a series of courses designed to help children and families to develop resilience and emotional wellbeing.
The courses aim to equip parents and carers with the skills and understanding they need to enable them and their children to become more confident.
Funded by Champs Public Health Collaborative – which is a network of public health teams in the north west – 'Youth Connect 5' will deliver the courses to parents and carers.
The aims of the courses are to:
Build upon parents' and carers' knowledge, empathy, skills and attributes to promote and strengthen children and young people's resilience and emotional wellbeing.
Strengthen parents' and carers' own levels of resilience.
Increase confidence and ability to explore different ways to support their children.
Improve/enhance the relationships that parents/carers have with their children.
Sessions will take place over five consecutive weeks at the Oakenclough Children's Centre on Colshaw Drive, Wilmslow and start at the beginning of June. The weekly sessions will run every Friday from 10am to 12pm starting on 9th June and finishing on 7th July.
Councillor Liz Wardlaw, Cheshire East Council cabinet member for health, said: "The aims of the programme are very clear but as a result of that support, we really hope that children and young people start to feel more empowered and confident to talk about emotional wellbeing.
"Parents and carers will find out how to access information, support and services and learn about resilience techniques that will strengthen their child's ability to deal with adversity, threats or even significant sources of stress – skills that will remain with them into adulthood."
For more information and to book a place visit the Youth Connect 5 website.
Tags: