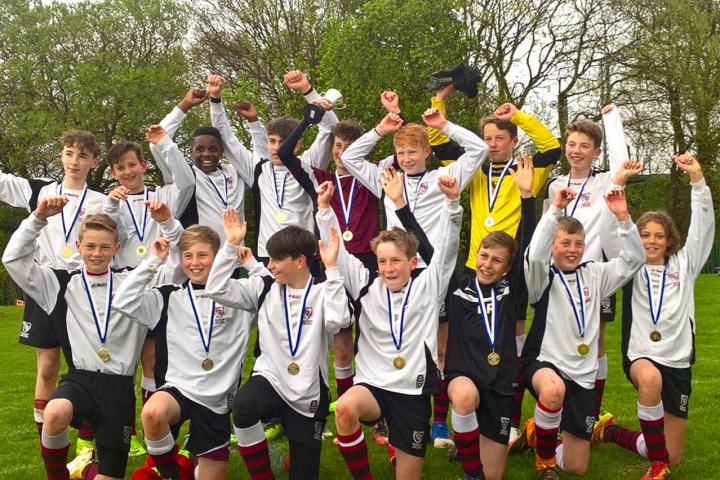 The Year 8 football team from Wilmslow High School battled the elements – snow, hail, thunder, rain and sunshine – on the afternoon of Tuesday, 25th April to become the winners of the Macclesfield & District Schools FA cup.
PE Teacher Mr Pickup said "Wilmslow High School U13s finished their season off in style with a convincing 7-1 win against Fallibroome in the Macclesfield & District cup final. It was a great team performance in testing conditions, topped off by some fantastic individual efforts, with striker Daniel Rodriguez scoring four goals and midfielder Lewis Bostock helping himself to a hat-trick.
"A great way for the lads to cap what has been a successful season and extremely well deserved."
Squad: Archie Benton, Danny Watson, Aidan Yates, Daniel Dean, Michael Vale, Henry James (c), Lewis Royle, Lewis Bostock, Callan Bourne, Daniel Rodriguez, Jimmy Burling, Kyle Flannigan, Oliver Fish, Keeyan Chambers and George Ainsworth.
Tags: