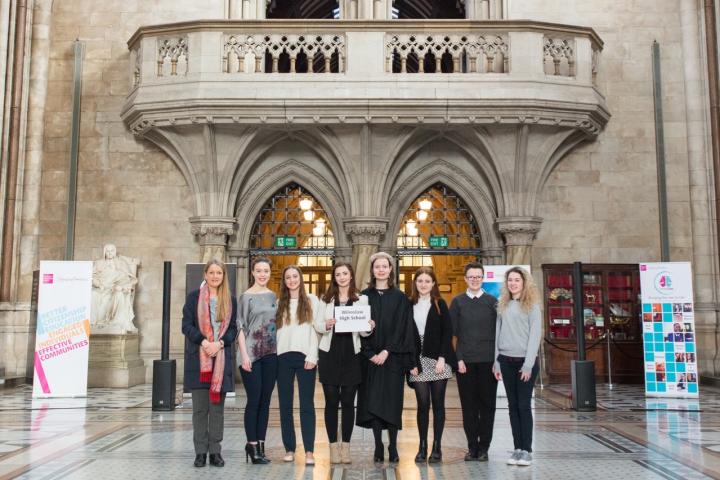 The Bar Mock Trial team from Wilmslow High School competed in the National Final at the Royal Courts of Justice, for the sixth time in recent years.
Over 200 teams from across the country took part in the competition by acting out criminal trials with their performances judged by real magistrates.
Reaching the National Final placed Wilmslow High in the top 24 teams in the UK, out of the 232 teams which entered the competition.
Despite being the smallest team, with only seven members, Wilmslow High came an impressive third, losing out on the head-to-head by just 5 marks.
Headteacher, James Pullé commented, "For Wilmslow High School to reach the national final of the Bar Mock Trial Competition for the sixth year running is a fantastic achievement.
"Yet again our students have performed to an outstanding level, displaying their skills confidently in the high profile surroundings of the Royal Courts of Justice in The Strand, and I am sure that successful careers in the legal profession await all of those who might want them.
"I know the team members would join me in paying tribute to the expert coaching they received from our A-Level Law teacher, Deborah Roussak."
Tags: