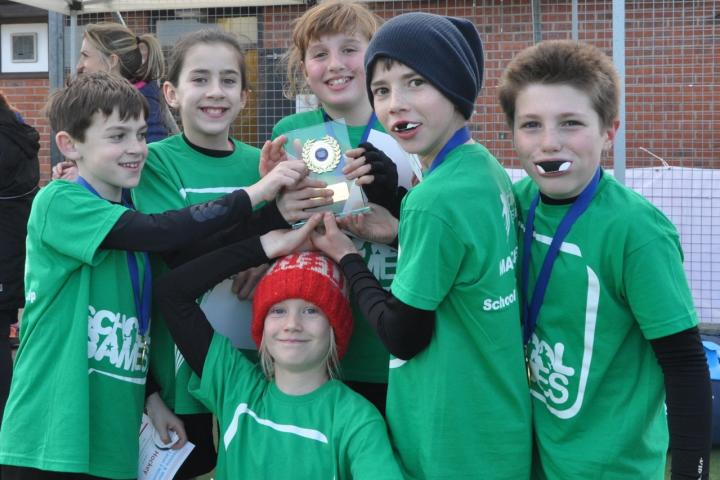 Lindow Primary School, representing Macclesfield District in the Cheshire and Warrington Quicksticks Hockey Tournament, triumphed after a thrilling afternoon's sport at Crewe & Nantwich RUFC.
Two pools each comprising 8 primary school teams of 6 players from all over the county competed with great spirit and enthusiasm in the 4-a-side competition.
In their pool matches, Lindow won 4 drew 2 and narrowly lost one match with an overall goal difference of 17 - 5.
At the end of the pool matches, Lindow was delighted to beat the other 15 teams to the "Spirit of the Games" Award for sportsmanship.
The team was then surprised to find it had finished second in the pool and made through to the semi-finals.
In a tense match Lindow triumphed 2-1 after extra time and went on to the final where a comfortable 3-1 success amazed children and staff alike!
Well done to our girls Beth, Libby and Lucy and our boys Charlie, Liam and Will, Deputy Headteacher Amelia Lomas said "I'm so proud of our children, their sportsmanship was recognised by the organisers and their hard work gained them a much deserved victory."
Guest post by Richard Norris.