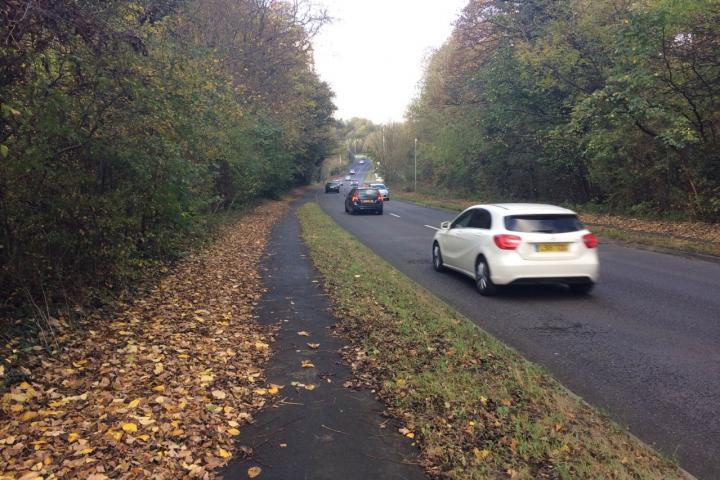 Cheshire East Council has confirmed that they have removed a number of street lights on one of the major routes into Wilmslow in order to reduce carbon emissions.
Several readers contacted wilmslow.co.uk regarding the lack of lighting on stretches of Altrincham Road, due to some lights not working as well as the removal of some lamp posts - particularly as you head up the hill after the Airport Inn hotel and further along on the stretch between Waters and the Honey Bee.
Rob Sawyer said "In spite of protests from CycleWilmslow and local running groups the lights were turned off on "energy-saving" grounds a few years ago. It looks like many of the light posts have now been completely removed. So my question to CEC would be - are they to be re-installed (with LEDs) along the whole length from the airport tunnels to Waters?"
I contacted Cheshire East Council for confirmation about the removal of some street lights on the A538 and whether the lamp posts will be reinstated.
A spokesman for Cheshire East Council, said: "We are aware that some of the lights are still out on this stretch of the A538. This was the result of a road traffic accident which damaged one of the lamp posts.
"The post has been replaced and this has lit some, but not all of the lights. We are working to resolve the remaining outages and expect to have all lights functioning properly by the end of the month.
"As part of a borough-wide initiative of carbon reduction, some lamp posts have been removed."
Tags: