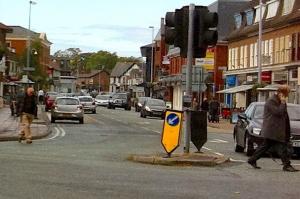 Cheshire East Highways will be carrying out resurfacing works on Water Lane next week, from the junction with Hawthorn Street and Hall Road to Alderley Road.
The works are programmed to be carried out for 4 Nights from Monday, 31st October, to Thursday, 3rd November, between 9pm and 6am.
Traffic will be controlled by multi-phase signals for the duration of the works.
During this period parking will be suspended on Water Lane within the extents of the resurfacing works, this will include all parking bays.
Whilst every effort will be made to maintain vehicular access to your residential and business properties at all times and pedestrian access will be available at all times.
Access to Kennerley's Lane will be maintained via Hawthorn Lane for the duration of the works.
Cheshire East Council requests that people refrain from parking in the road whilst the work is carried out.
Emergency vehicles will be given access at all times.
Tags: