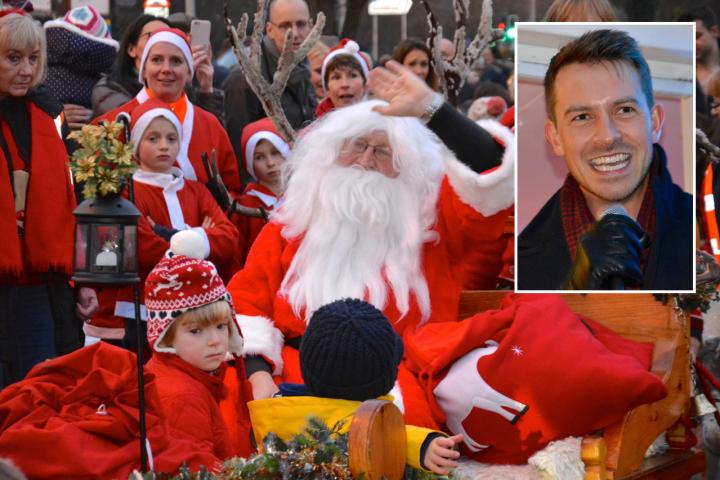 Plans have been revealed for the Wilmslow Christmas lights switch-on event which will mark the start of the town's festive celebrations on Saturday, 26th November.
The theme for this year's event, which organisers estimate brings 10,000 people into Wilmslow, is The Twelve Days of Christmas, in One Day.
The event will kick off at 11am and finish at 5pm with the switch-on of the lights at Bank Square by Hollyoaks star Ashley Taylor Dawson.
Between 11am and 3pm there will be various community groups, including Rockit, Alderley & Wilmslow Musical Theatre Group, Oakmere Singers, Wilmslow High School Choir and Wilmslow Symphony Orchestra, performing in venues across the town. This is designed to encourage visitors to move around the town centre to watch the different groups.
Then from 3.30pm the main acts will start to perform in Bank Square, including Ewan Sim, Drew Selby, Fast Exit and The Magic Voices choir.
Father Christmas who will have been taking visitors in his Grotto from 11.30am to 3.30pm, will then lead a parade through the town with his reindeer at 4pm, to arrive at Bank Square at 5pm in time to join our celebrities in switching on the lights.
See our events calendar for a full programme of events.
Road closures will be in place from 1pm onwards on Alderley Service Road, Grove Street, Grove Avenue and Green Lane to enable Santa and his reindeer to parade through the town.