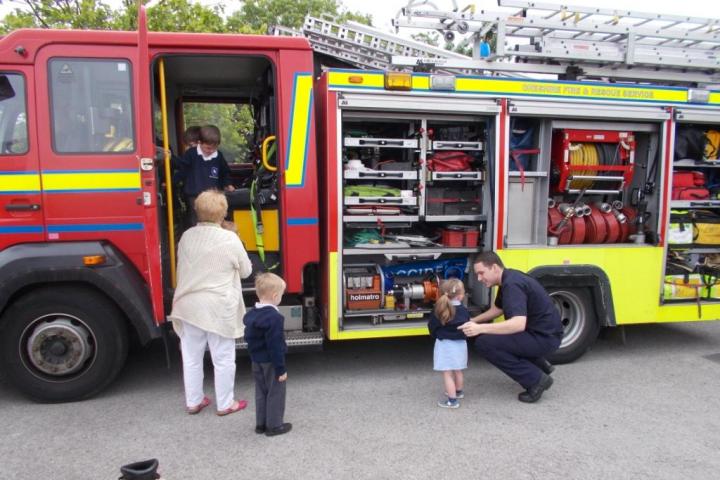 Firefighters from Wilmslow Fire Station went along to Wilmslow Grange Primary School recently to talk to the children about the subject 'people who help us'.
Delta Watch took the fire engine along and the children were able to see the equipment kept within the various lockers on the vehicle as firefighters demonstrated how they would use this equipment at incidents.
Pupils also got to try on the fire kit before being told by firefighters how they help them to stay safe and what they should do in an emergency.
Watch Manager Kev Grace said: "The children really engaged with us and we managed to get a few important messages across on how they can stay safe, both at home and on the road. Wearing the fire kit was a great experience for the children, who loved it."
Firefighters were asked to go into school to help raise awareness as part of Key Stage One the benefits of helping people, to introduce vocabulary and to integrate cultural references.
Mark Unwin, Headteacher at Wilmslow Grange Community Primary School, said "The children loved having a visit from the firefighters and were inspired and excited by the Fire Engine.
"Our staff work hard to ensure that pupils, from a young age, know how to keep themselves safe and visits such as these are a lovely way of bringing their learning to life."
Tags: