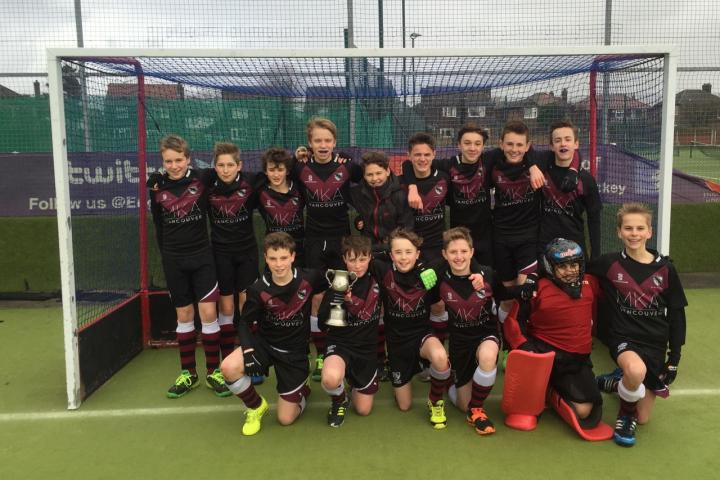 Wilmslow High School's U14 boys hockey team travelled to Brooklands Hockey Club on Tuesday, 2nd February, to compete in the Cheshire Cup Final.
After a slow start to the game, the team played some fantastic hockey to win 3 – 0 and be crowned Cheshire Champions.
Jon Maw, Head of House for Norcliffe said "It was a superb team performance and but for an outstanding performance from the Sandbach goalkeeper the score margin could have been very different."
Additionally, the U13 Girls' hockey team took part in the Cheshire round of the National Schools Championships, winning all five of their games to become Cheshire Champions.
On their way to the title, the girls beat Bishop Heber 1-0, The Grange 2-1, Birkenhead 3-1, Kings Macclesfield 2-1 and Kings Chester 2-0.
The U12 team also beat Sandbach 2-0 on Wednesday, drew 4-4 with Bromsgrove and lost to Cheadle Hulme School 1-0 in a triangular tournament.
Tags: