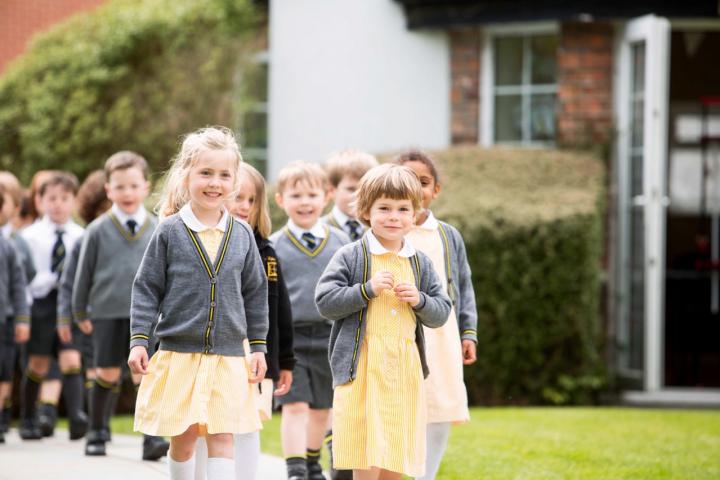 Promotional Feature
Child places for Reception 2016 and 2017 are now limited at The Ryleys School. Parents who are considering choosing the school for their children are encouraged to register their child's place to avoid disappointment.
As well as the two Reception classes being almost full for both years, Pre-School places are equally sought after and just a handful of places remain for 2016 and 2017.
The Ryleys School has gone from strength to strength in the last couple of years since Claire Hamilton took on the role of Headteacher. Since September 2015, the school has extended its provision by opening a new Nursery, allowing children of 2 years old to start at the school. Within four months of opening, the Nursery is now almost at full capacity, with just a few places still available for 2017.
In the last six months, 71 new children have joined The Ryleys School. The number of girls has increased with equal numbers in both Pre-School and Nursery. The school is now seeing a shift in when parents are registering children, with a high number now being registered at birth.
Headteacher, Mrs Claire Hamilton says: "We are extremely busy with new inquiries, personal tours and new children starting at the school. We stand by our traditional values and high quality education, delivered in a safe and nurturing environment. I believe it is this, along with the 'family feel' that attracts parents to the school and makes it such as popular choice."
Rather than traditional Open Days, The Ryleys School operates a more personal approach and encourages parents to arrange a tour at a time that suits them. Parents who are interested in a place at The Ryleys, can contact the school Reception on 01625 583241 to arrange a visit. For further information, visit The Ryleys website.
Tags: