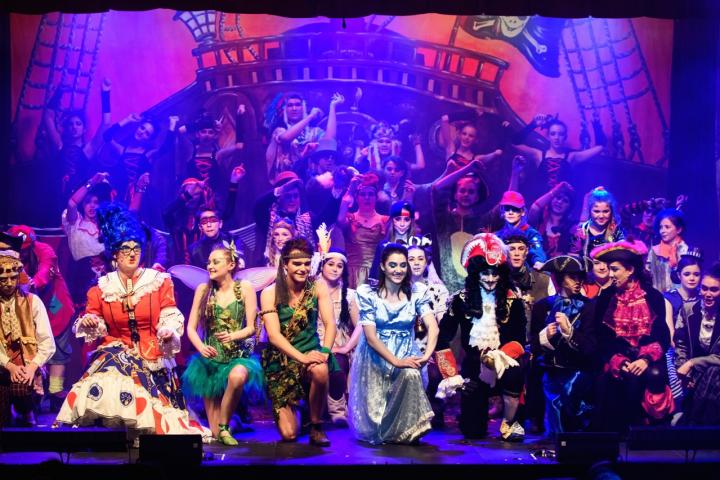 Cheshire Youth Pantomime Society performed their 9th pantomime to a sell out-audience at Woodford Community Centre earlier this month.
Peter Pan featured a cast of forty-three 11 to 19 year olds along with a 10-piece band, who were all students from Wilmslow High School.
The script was written by society members, including former students from Wilmslow High, and featured some new characters to accommodate such a large group of young people.
Assistant Headteacher, Mr Mark Vincent was in the audience on the Thursday evening and thoroughly enjoyed the quality of the acting and the classic panto humour.
He commented, "I spoke to the cast after the show and said how proud I felt watching so many of our students perform with such confidence and style. To achieve such a high level of performance must have taken a lot of hard work and practice; I (and my children) are already looking forward to next year's offering."
Award winning Jane Danson, Coronation Street's Leanne Battersby, is a CHYPS Ambassador and watched the show on Saturday night with her family. Speaking afterwards she said "Another fantastic year for CHYPS! This year's production of Peter Pan would certainly rival any professional pantomime on some of Manchester's bigger stages!
"Congratulations to the whole cast and crew for making it a night to remember."