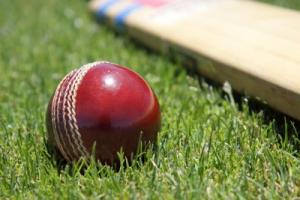 Wilmslow Wayfarers 1st Xi suffered only their second defeat of the season on Saturday, as they fell short of the 147 target set by the hosts.
Overseas player Hobbs (53) set about the task of setting a healthy target. Tight bowling from Andy Bruce (4-31) was not enough to stop some heavy hitting by Berzins (24) at the end.
In reply Wayfarers were immediately on the backfoot as wickets fell at regular intervals, an impressive spell of accurate bowling from young Turner (5-29) seemed to turn the tide to the home team.
Bilal Hussein's handy (48) assisted by James Bennett's careful (22) gave Wayfarers as a glimmer of hope, but this faded and they fell short, all out for 131.
The Second Xi faired much better in their battle against a tough Langley Second Xi.
Langley were inserted into bat and made a solid start with the Laughton Twins adding 50 for the first wicket. With overs and wickets to spare a large total looked on the books, however three wickets from Schmidy and accurate bowling from Wigley (1-20) of 15 overs, meant Langley stumbled to 138 from 45 overs.
In reply Wayfarers steadily made their way to the total for a loss of 6 wickets, Hussain's (32) and an unbeaten (22*) from Waheed gave the Wayfarers the win.
The Third Xi came a very close 2nd in an enthralling game away to Irby 4th's.
John Ashton (40) dominated the early bowling attack with a belligerent knock at the top of the order.
Batting first Wayfarers posted a total of 146 all out from the final ball of the 43 over.
In reply the extra over given to the hosts, saw them reach their target 9 wickets down in the 46th over.
Captain Chobbes-Lerrone (5-35) was the man chosen to bowl the final over and an ironic French Cut for 3 runs gave Irby the victory. A disappointing result but excellent display from the 9 men on the Wayfarers side.
Guest post by Anthony Mape.
Tags: