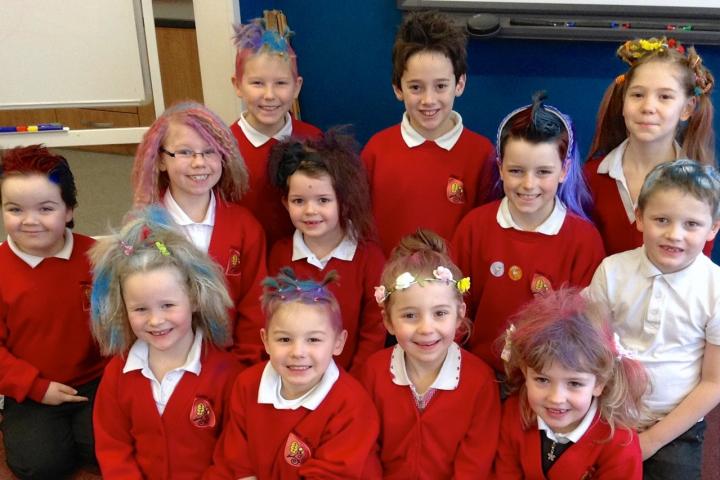 Children at Dean Oaks Primary School were invited to come to school with the most funky and wacky hair they could up come up on the last day of half term.
Staff also joined in the fun on 'Funky Hair Day' which was arranged by their PTA – FODO (Friends of Dean Oaks) to raise extra funds for the school.
Lincoln Morrison and Mia Johnson, who were judged to have created the craziest styles, were awarded a £10 book token each for their efforts.
With money previously raised by Dean Oaks PTA work is underway to resurface part of the playground equipment area. They have also raised enough funds to buy some additional books and a defibrillator.
Children thoroughly enjoyed the day, which Daniel Price, one child at the school, described as "hairlarious".
Tags: