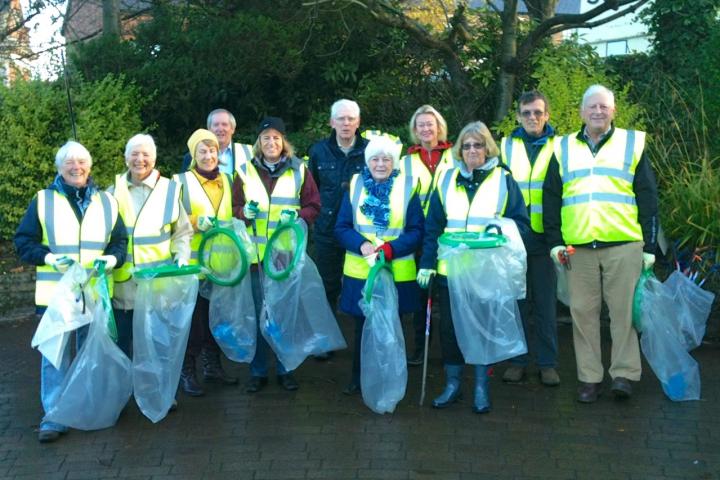 Wilmslow Town Council approved two more applications for grant funding at their meeting on Monday, 17th November.
Firstly, the Food Friend Project based at St Bartholomew's Church was awarded a grant of £5000 to enable them to continue to provide support for individuals and families who have found themselves unable to put food on their table.
The aim of the group is to provide short term assistance for clients in the SK9 area until they are able to access benefits or employment.
In July 2013 Wilmslow Town Council provided Food Friend with a grant of £10,000, this year they requested half the amount as they have also submitted an application to Cheshire East Council.
With the support of Wilmslow Town Council they extended their provision in January 2014 behaving the church open five mornings a week and the project run by a trained counsellor. Food Friend currently supports 100 individuals or families.
From 1st January 2014 to the end of October 2014 they spent £7914 on the project, the £5000 will enable them to 'top up' the funds for the project.
Wilmslow Clean Team, whose prime objective is to improve and enhance the environment of Wilmslow by minimising the amount of litter, were awarded a grant of £1374.
The group was formed in October 2013 and consists of approximately 15 individuals who have now carried out over 30 public litter picks and collected in the region of 575 bags of rubbish. In addition to the twice monthly public litter picks, a number of volunteers regularly go out and about at other times collecting litter by themselves.
The Clean Team received a grant of £1682 from Wilmslow Town Council in October 2013 which was used to purchase Public Liability Insurance, safety equipment, litter pickers and litter bags.
This second grant will be used to maintain their existing activities, purchase a storage container for their equipment, raise their public profile to attract new members and expand into other areas beyond litter picking, such as talks in schools, leaf collection in autumn and weeding public pavements.