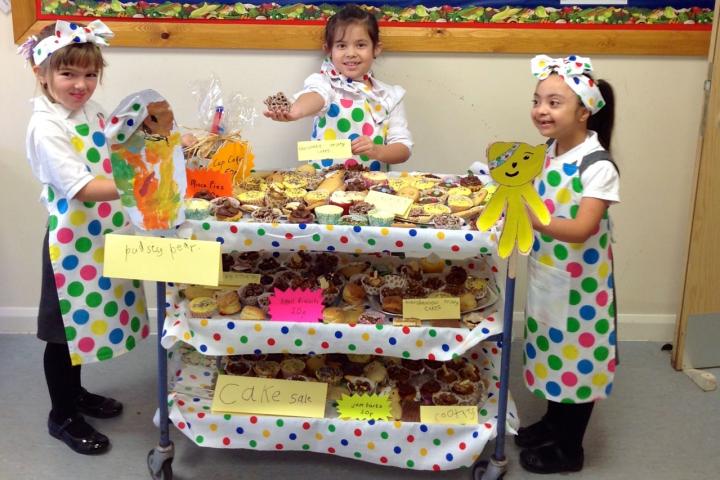 The children from Lindow Primary School had a very busy week preparing for Children in Need.
Throughout the week Immy, Zara and Anjali baked cakes and biscuits in the Food Tech room ready for a cake sale on Friday, 14th November.
The six and seven year olds then set up their mobile cake shop and thanks to the generous donations of their fellow pupils they raised over £280 for this very worthy cause.
Mrs Fran Holmes, Head of Lindow's Hearing Impaired Unit, "I am immensely proud of the girls for working so hard to make the event such a great success."