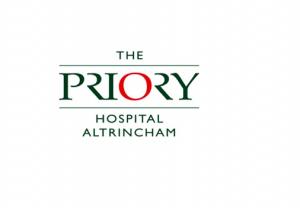 Promotional Feature
People in Wilmslow and the surrounding areas who are looking to 'spring clean' their lives and tackle the stresses and strains of everyday living or seek advice about possible alcohol or drug problems can now access expert help at a specialist clinic based at the Wilmslow Health Centre.
The Priory Hospital Altrincham, based in Hale, Cheshire, has opened the clinic to enable greater access to the hospital's expert mental health services.
The clinic, which will be based at Wilmslow Health Centre on Chapel Lane in Wilmslow, will offer an acute mental health outpatient service led by consultant psychiatrist Dr Justin Haslam. Qualified therapists will also be available for one-to-one consultations focussing on Cognitive Behavioural Therapy.
The service, which will be available every other Tuesday, beginning 25th February 2014, will allow individuals to attend an appointment to discuss their concerns.
Dr Justin Haslam (MB ChB MRCPsych) qualified in medicine in 1989 then gained membership to the Royal College of Psychiatrists in 1993. He was appointed as a NHS Consultant in March 1998 and has worked solely for the Priory Hospital Altrincham since 2002.
Dr Haslam said: "The New Year is often the time when people take stock of their lives and resolve to deal with what might be difficult issues. After the excitement and busy schedules around a whirlwind festive holiday, poor weather conditions, post-Christmas bills and a lack of any big plans to look forward to can onset a feeling of depression. It is certainly not uncommon for this time of the year.
"We want to make mental health services more accessible to more people by offering a consultation at the local GP surgery.
"By taking Priory's specialist services into the community and mainstream healthcare we can also help to tackle the stigma surrounding mental illness and encourage people to talk more openly and seek help sooner."
The Priory Hospital Altrincham is an independent adult and adolescent mental health hospital, specialising in the management and treatment of a wide range of mental health problems. It has residential facilities for 47 patients, as well as day care and outpatient services.
To book an appointment call Fiona McDermott 01625 547 777.