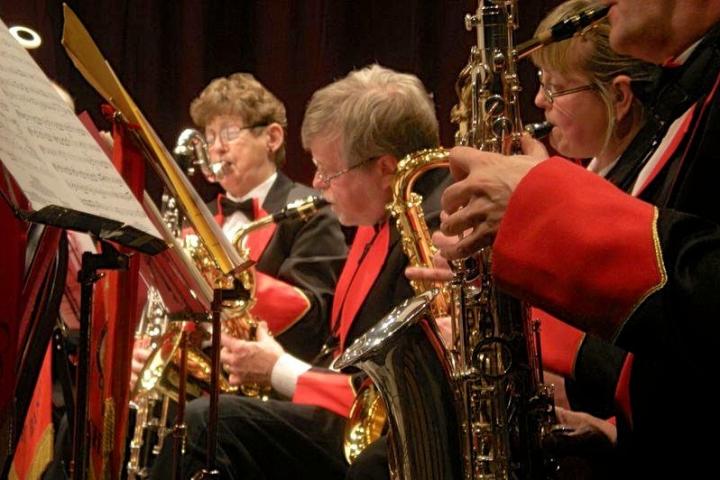 A concert of festive music will be held at Pownall Hall School next month to raise funds for local charity "Wilmslow Wells for Africa".
The concert on Sunday 1st December will be performed by Poynton Royal British Legion Concert Band, conducted by Captain (retired) Keith Hatton.
Captain Hatton was appointed Musical Director of the Band in August 2009 and is an Associate of the Royal College of Music and Fellow of Trinity College of Music London with a distinguished military career. Upon returning to civilian life, he served as Director of Music of the Greater Manchester Police Band, the Lancashire Artillery Volunteers Territorial Army Band and Conductor of the Blackpool Symphony Orchestra.
With Christmas on the horizon, Captain Hatton has selected a programme of seasonal music interspersed with other popular classics. Featured pieces will include, Christmas Joy, Sleigh Ride, Christmas Festival and traditional Christmas Carols, as well as other year round classics.
Chairman of Wilmslow Wells for Africa, Helen Battilana, said "We are extremely grateful to Keith and the Band for presenting this performance, it is really appreciated. Thanks also go to the Head Teacher of Pownall Hall School for generously allowing us use of the school premises."
The concert will commence at 2:15pm, there will be an interval during which complimentary refreshments of tea/coffee and a mince pie will be served and the concert will conclude at around 4.00pm. Admittance is by ticket £9 (half price for under 16s) available by phoning 01625 250368 or by calling in at Vision Express on Grove Street, Wilmslow.