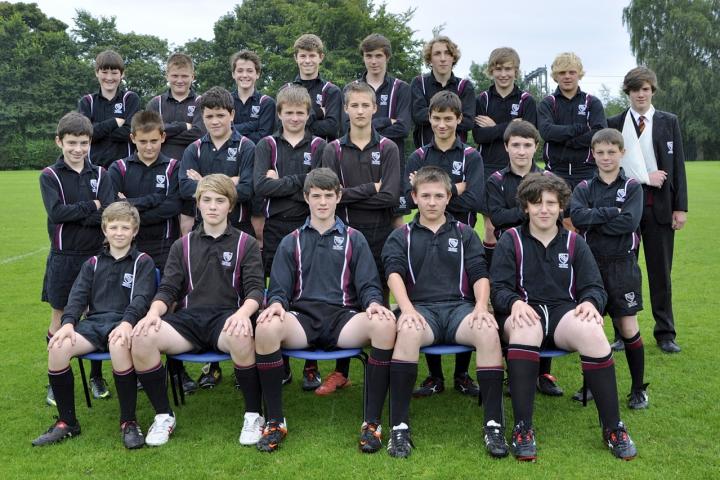 The Rugby Sevens season is already in full swing and it's been a promising start for the Wilmslow High School teams.
The senior team competed in the North of England Sevens Tournament, held at Birkenhead Park Rugby Club on Sunday, March 3rd. They became the first state school to reach the final since 1990 and only the second state school in the tournament's history.
The team played some fantastic rugby in the group stages, recording wins over St. Anselms, Merchant Taylor's School, Solihull and Worcester.
In the knockout stages, the Wilmslow team beat a strong Kings Macclesfield 26 – 17 in the quarter final and Woodhouse Grove 21 – 14 in the semi final.
The final was a bridge too far for the Wilmslow side though, as they went down to a Sedbergh side who picked up their 8th title in 11 years.
Wilmslow's Under 14 side attended the St. Peter's, York, sevens' tournament on Wednesday 27th February, competing against some of the best independent rugby schools in the North of England.
Rarely troubled throughout the tournament, Wilmslow recorded some huge victories on their way to claiming the trophy. In the group stages, Wilmslow beat Ampleforth 53-5, Mount St. Mary's 33-7 and Yarm 55-0.
In the knockout stages, Wilmslow beat Barnard Castle 40-15 in the quarter final, Pocklington 54 – 7 in the semi final and QEGS Wakefield 42 – 12 in the final.
The team won the competition playing some outstanding sevens rugby, outclassing their opposition over the course of the day.
A promising start to the Sevens season for the Under 13 team saw them win the Plate Competition at the Bradford Grammar sevens competition held on the 6th March.
Losing the first match of the day 32 – 0 to eventual tournament winners QEGS Wakefield, the team remained unbeaten for the rest of the day, beating Manchester Grammar, Lancaster Grammar, Ermysteds, Ashville College and Bradford Grammar to win the Plate.
Match report by Huw Williams.
Tags: