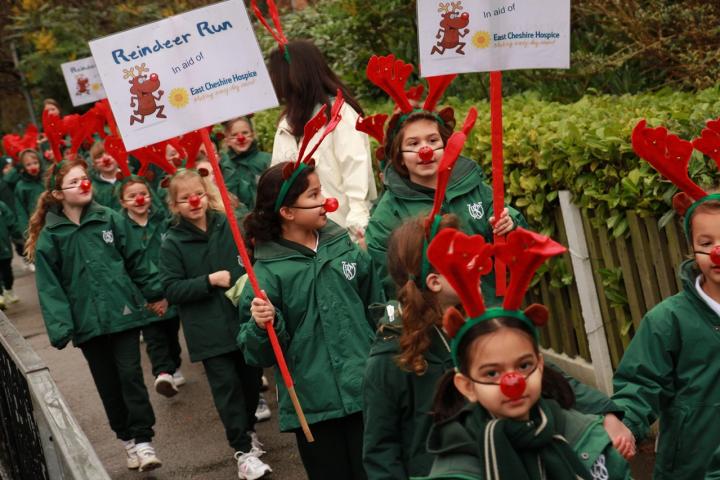 Over 100 girls from Wilmslow Prep School took to the town's streets dressed as reindeer last week to raise funds for East Cheshire Hospice.
The Reindeer Ramble is now a firm favourite for the school's pupils and teachers who donned reindeer antlers and flashing red noses for the walk which took them through the centre of Wilmslow, singing Christmas songs!
This year's Ramble was made extra special as Form 4 pupil, Georgina, called in to the Chris Evans Breakfast Show on BBC Radio 2 to tell him about the ramble.
Wilmslow Prep School turned the Reindeer Ramble into a fundraising day with pupils paying a £2 donation to not wear their uniform for the day. The girls also collected sponsorship for the walk and raised a total of £2000 this year.