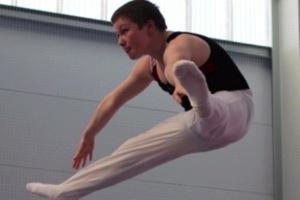 On the 1st of December, forty students from Wilmslow High School took part in the North West round of the National Trampolining Championships held at the Robin Park Indoor Centre in Wigan.
The individuals and teams coached by Hilary Pemberton, were outstanding, living up to the successes of previous years.
In the team events, Wilmslow won 7 of the 10 competitions entered. The Boys Under 13, Under 15 and Under 19 Novice and the Under 15 and Under 19 Elite all won.
While the Girls triumphed in the Under 15 and Under 19 Novice categories. Three more girls teams: the Under 13 Novice, Under 13 Elite and Under 15 Elite, achieved third position in their respective events. In the Under 15 Novice girls event, every team member finished in the top 8 out of a total of 78 competitors - a magnificent achievement.
A number of individual students were crowned North West Champions, with Matt Graham, Elise Potter, Ben Vaughan and Jonny Draper triumphing in their respective Novice categories and Will Powell winning the Under 15 Boys Elite competition.
Excellent performances from Sam Margetson and Jordan Hough saw them achieve second places while Elliott Rowe, Brendan Smith and Alice Du Fresne were third in their respective events.
This is a member post by Huw Williams.
Tags: