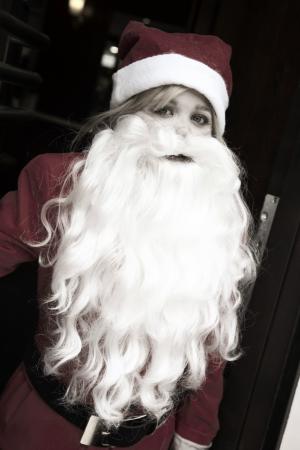 Kirsty Howard from The Kirsty Club was in Wilmslow last week, disguised as Santa Claus for a secret project she has been working on over the last few months with local businesses.
Simply named Project X 'Uptown Girl' is a calendar of Kirsty posing at local businesses, which is being produced by Jo Scott-Aspray, from Maia Photography, to raise funds for Francis House Children's Hospice in Manchester.
Jo decided she wanted a photographic challenge whilst raising money for The Kirsty Club, which aims to make the Hospice even bigger and better, and approached Phil Taylor from the charity. They came up with the idea of bringing local businesses together in the Wilmslow and Alderley Edge area.
Patron of The Kirsty Club, Oliver Dunn from Simon Dunn Chocolatiers was the first to agree and was joined by a host of local businesses.
Kirsty, a truly inspirational girl who battles her own illness on a daily basis, is no stranger to fundraising and meeting many famous people over the years. She is now fundraising to help Francis House build an extension that is badly needed.
The icing on the cake for Kirsty and the team is that Russell Watson, who is a Patron of the charity, has agreed to be in the calendar for her birthday month of September of which she will turn 18 next year and he will be posing in a fun shoot with her in the next week.
The 2013 calendar 'Uptown Girl' will be having a launch party and be available to buy in the local shops from the middle of October.
Anyone wanting further information can call Jo Scott-Aspray on 07525 649615 or contact the The Kirsty Club on 01565 777384.
Tags: