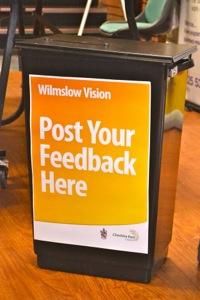 The public consultation for the Draft Wilmslow Vision has been extended for another month to enable as many local residents as possible have their say on the draft proposals.
Matthew Jackson, clerk of Wilmslow Town Council, said "The public consultation period given over to the Draft Wilmslow Vision Document has generated significant interest and discussion. Wilmslow Town Council is keen that the maximum number of residents have the opportunity to participate in the process in order to help shape the final document.
"It has therefore been decided that the public consultation period be extended and will now run until the end of May 2012."
Readers can download the draft Wilmslow Vision document which is attached here, along with a copy of frequently asked questions and the questionnaire.
Responses are to be returned by Thursday May 31st.
Click on the 'Wilmslow Vision' tag below for previous articles on this subject.