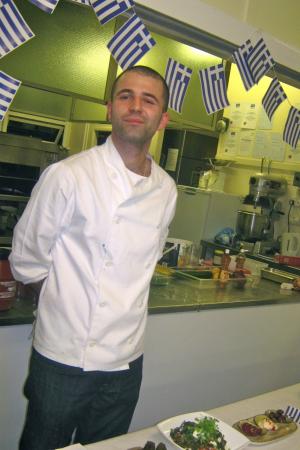 Pownall Hall School hosted three very popular cookery demonstrations last month, provided by some of Wilmslow's most popular restaurants.
The theme of these events, which were all sold out, was to show how easy it is to provide good family meals using seasonal produce.
Visitors to the demonstrations were treated to tips and advice on cooking from James Radcliffe of 'Felicini', Wasim and the chefs from 'Eastern Revive' and George of the 'Stolen Lamb'. They were also treated to samples of each of the restaurant's specialities and recipes were provided so that everyone could recreate the dishes at home.
These community events were organised by Pownall Hall School, in association with the 'Food for Life' Partnership, who have already granted the school a Silver award.
Mrs Jane Ingham, Catering manager at the school, said "As part of going for our Gold award we are becoming more involved with our local community. 'Meet the Chefs' has certainly fulfilled this criteria, we were a bit worried whether everyone could fit into our dining room! We did not envisage that these evenings would be so successful and we saw many new faces, which was what we were aiming for.
"I cannot thank the Chefs enough for taking part. Their professional approach and the wonderfully entertaining delivery to the audience was fantastic. Everyone had a great evening."
Photo: George from the Stolen Lamb.
Tags: