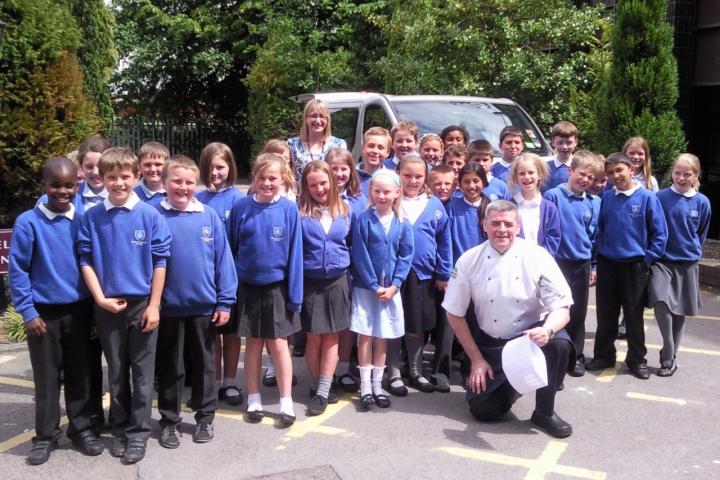 Year 5 students from Wilmslow Grange Community Primary School visited the Pinewood on Wilmslow hotel recently to learn about the different jobs people can hold within a hotel.
The aim of the visit on Wednesday, June 15th, was to develop the children's knowledge of potential careers and their understanding of workplace skills.
The children met with Executive Head Chef Stephen Jarvis and were able to have a look around the hotel and speak to other staff about their job roles.
Headteacher Joanne Ashcroft said "I am very pleased to make links with the Pinewood Hotel, giving the children an insight into a local business and some jobs within their community. I look forward to a continued close relationship with the hotel, and future collaborative activities."
Executive Head Chef Stephen Jarvis said "The visit to the hotel was a follow up to last year's visit during British Food Fortnight, when I talked to the children about the importance of local produce versus imported products and we held a quiz on fruit and vegetables from this country and abroad.
"This year we let the children see the way a hotel works and explained what each department does. The visit finished with the children enjoying the chefs homemade cookies and soft drinks."