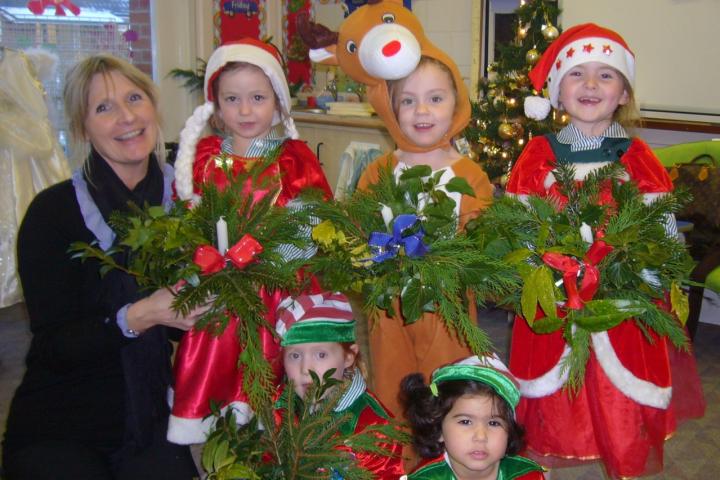 Students from the Kindergarten class at Wilmslow Preparatory School have been getting into the festive spirit by taking part in a Christmas Workshop. The girls enjoyed a number of festive activities, which included making beautiful fir and holly covered table decorations to take home.
The classrooms were adorned with Christmas trees and the girls dressed up in their favourite Christmas costumes including Mrs Claus, Santa's Elves and Rudolph. Needless to say, the girls are already incredibly excited about the Christmas holidays!
Reception teacher Christa Rodwell, said, "The girls thoroughly enjoyed making their Christmas decorations and were very proud to take them home for their parents. They all love to dress up and were particularly excited about their fantastic Christmas costumes."
Photo Caption: Left to Right: (back row) Christa Rodwell, Maggie, Charlie, Alyssia, (front row) Poppy, Maryam.