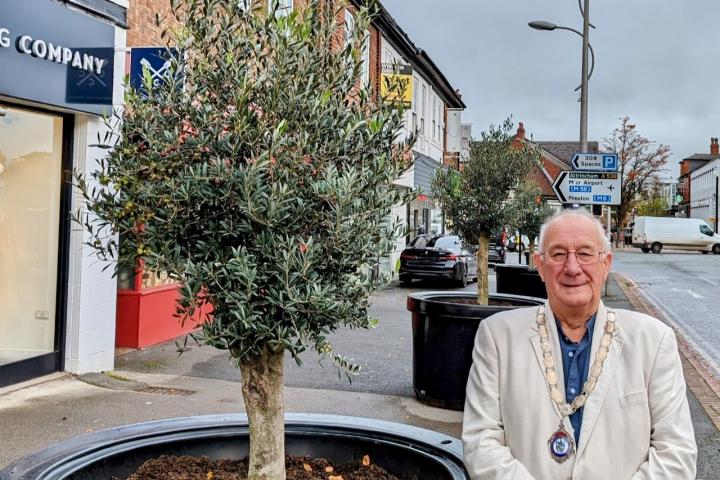 Parts of Alderley Road and Water Lane have been enhanced by the addition of eight olive trees.
The olive trees were bought by Wilmslow Town Council and have been incorporated into planters provided by Cheshire East Council, through a nationwide Covid Recovery Grant grant scheme in 2021 to enhance town centres, but which the Council says were previously not planted for maximum impact.
Olive trees were chosen for the planters because they are hardy in a wide variety of weather conditions, provide a more structural form than the previous planting, are relatively slow-growing and easy to maintain.
They have been positioned along a section of Alderley Road that has undergone significant commercial change over recent years. The Town Council hopes its investment in softening the appearance of this area will help this row of businesses to thrive in the future and to attract new tenants.
Councillor Jon Newell, Chair of Wilmslow Town Council said, "We hope that by enhancing this side of Alderley Road, which previously featured little greenery, the businesses in that area will continue to flourish.
"We look forward to the trees growing and establishing to enhance the environment and town centre."