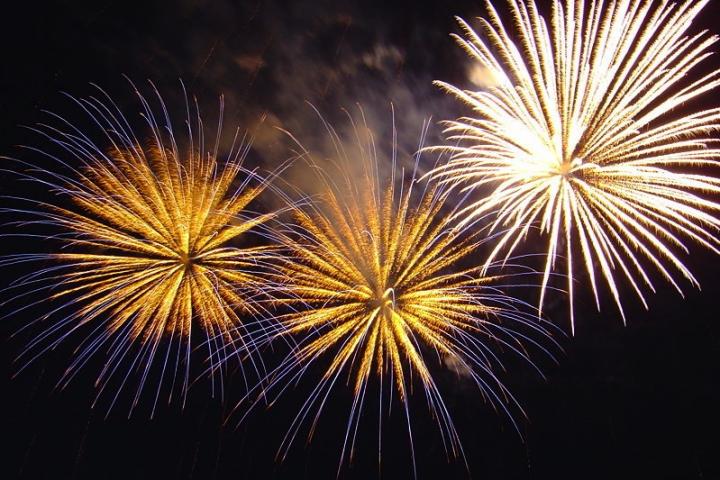 The Wilmslow Bonfire is returning to Carnival Fields again this year on Saturday 4th November.
Organised by Wilmslow Round Table with all profits going to back local events, good causes and charities.
This year the main display will be bringing the 90's back with the fireworks set to some dance classics with a twist whilst the children's display, earlier in the evening, provides a warmup to the main event and this year will be set to the Barbie soundtrack.
Whilst you're waiting for the fireworks there will be more food and entertainment than last year with 10 food stalls serving everything from curry to ice cream and 10 community stalls representing local groups and charities offering carnivals games, entertainment, market stalls and glow sticks to get in the 90's mood.
There will also be a gin and prosecco bar to add to the Manchester Round Table beer tent from last year and shows from CHYPS, the Green Room theatre and music from Smithy.
James Richardson, this year's Round Table Fireworks Chairman said "I am delighted that we are able to continue to put on one of the largest community events in Wilmslow. Last year saw a bumper turnout and we are hoping that the weather will be kind on us again so that we see similar numbers.
"We've listened to the feedback from last year and worked hard to improve the event. This year we've; improved the audio systems, added lots of additional food outlets and invited a number of local groups and charities to join us on the field, providing some additional entertainment whilst raising money.
Gates open earlier than previous years at 4.30pm and the bonfire will be lit at 6.00pm. The children's firework display will start at 6:45pm, before the display at 7.30pm. Entertainment will be on stage throughout the evening.
All ticket prices have been held from last year, with discounted early bird tickets available until midnight on Thursday 2rd November. Tickets can be bought online now.
Advanced tickets are £25 for a family of 4, £8.50 for adults and £5.50 for children, rising to £33, £11.50 and £7.50 respectively on the night. Under 4's are free. A limited number of disabled/inclusive tickets with parking are available, email for further information.
James Richardson added "Proceeds from last years bonfire have gone to a number of local charities and good causes. My personal highlight being the return of our "Old folks night", inviting 100 elderly in the community for a much needed post-COVID evening of food and entertainment.
"I'm proud to say that despite spending considerably more on putting on the event, we've kept ticket prices the same as last year. I hope as many people as possible can join us for what promises to be a fantastic evening."
With typically a large attendance, Wilmslow Round Table ask that people walk to the event where they can. If you need to drive they recommend making use of; the FREE park and ride scheme, Buses will leave the Broadway Meadow Park and ride at regular intervals during the evening, starting at 4.30pm and will drop off at Carnival Field. Buses will also be available for the return journey until 9.00pm.
Personal sparklers and fireworks are not allowed and attendees are requested to keep behind any safety barriers.