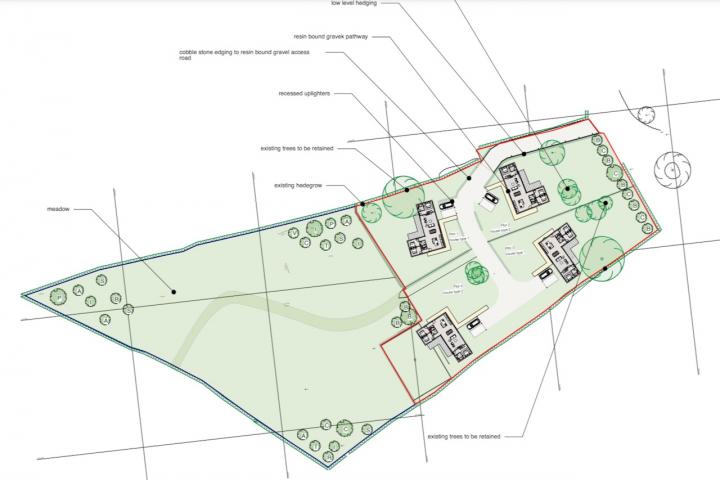 Controversial plans to demolish the existing buildings at Morley Nursery, and replace them with four dwellings have been approved.
The Green Belt site off Altrincham Road contains a range of buildings associated with the nursery, including glasshouses, storage buildings and covered sales areas – all of which are single storey in height. A taller 1.5 storey building is also located within the centre of the site.
The site is currently includes Morley Nursery (garden centre) and tearooms, a dog grooming salon, Cheshire Garden and Buildings sales, car storage and car parking.
The new dwellings will all be three-bed bungalows with an L-shape layout which will be accessed via the existing route from Altrincham Road. Each bungalow has two car spaces located close to the properties.
Wilmslow Town Council objected to the plans stating "Wilmslow Town Council recommends refusal of this application on the grounds of being inappropriate development in the Green Belt with no special circumstances, contrary to S149 of the National Planning Policy Framework."
One response as receive in support of the application because the revised plans reduce buildings to one storey and therefore minimise impact, will result in reduced traffic flow, compliance with local environmental plan and provides accommodation in accordance with Strategic Plan.
Whilst 188 objections were received. Concerns raised included: Green Belt land should not be built on, impact on openness, loss of a community asset, loss of jobs and small businesses, houses will be too expensive for local community, it will set a precedent for building on Green Belt land and there are no very special circumstances.
The plans were approved on the grounds that "The proposed development would have no greater impact on openness compared to the existing use and would therefore not be inappropriate in the Green Belt.
"Subject to conditions, the proposed development would deliver a net gain in biodiversity and tree coverage across the site. Whilst only small in scale, it would nevertheless contribute to the borough's housing supply. The proposal is found to be acceptable in all other regards including design, landscape, living conditions, highways and flood risk."
The plans can be viewed on the Cheshire East Council planning portal by searching for planning reference 21/5550M.