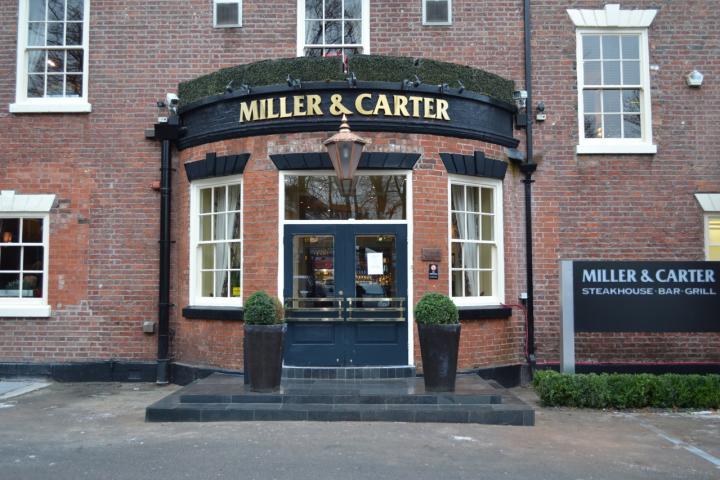 The owners of the Miller & Carter Steakhouse on Station Road are looking to convert the property into a Browns Bar & Restaurant.
The first Browns opened in Brighton 50 years ago and the chain now consists of 26 brasseries located all over the country. They open all day from breakfast through to dinner, with a menu of classic British comforts along with seasonal creations, market fish delivered daily, afternoon teas, and traditional roasts on Sundays.
Mitchells & Butlers Retail Ltd have applied for planning permission for the refurbishment and alteration of the building and grounds, and replacement of a walled bin store enclosure with single storey kitchen extension and provision of a new bin store.
The property, which was formerly known as The Old Rectory, is a Grade II listed building which was converted into a public house in the mid-1990's. It was refurbished as a Miller & Carter Steak House in the early 2010's.
Mitchells & Butlers Retail Ltd, the owner and operator of the business, now proposes to refurbish it again and convert it into a Browns Bar & Restaurant.
The main elements of the scheme comprise:
The replacement of the existing walled service yard on the western elevation of the building with a single-storey addition to an existing extension to provide a larger kitchen.
A replacement kitchen ventilation system to be located on the roof of the new extension.
The refurbishment of the interior of the building.
The refurbishments of the grounds, including new lighting and a replacement bin store.
The plans also indicate new signage proposals, which will be the subject of separate application submissions.
The supporting documentation states "Mitchells & Butlers Retail Ltd, which owns and operates the building, proposes to refurbish the existing operation in order to keep it relevant to its market.
"The main elements of the scheme include a comprehensive refurbishment of the modern interior and the replacement of an existing walled yard with a further extension. The extension is required in order to allow the operation to become more efficient and provide a wider and improved menu. It is key to the Company's investment proposals.
"The new addition will be seen against modern additions and will have no adverse impact on the heritage significance of the building. It is on the historic 'service' side of the building. Whilst the interior is of no heritage significance, the refurbishment works are sympathetic to, and in keeping, with the building's character."
Proposals include increasing staff numbers from 20 to 24 full-time and 15 to 20 part-time employers.
The plans can be viewed on the Cheshire East Council Planning Portal by searching for planning reference 23/3528M.