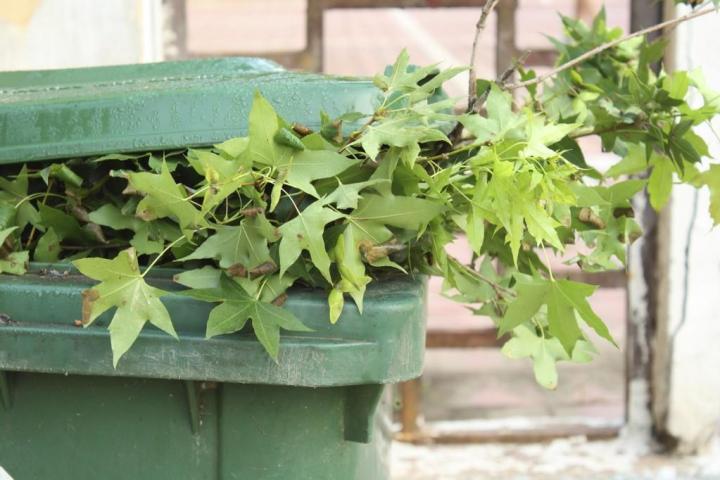 Cheshire East Council's Garden Waste Recycling Scheme will open to subscriptions in October for residents who would like to continue having their garden bin collected.
In January 2024, garden waste collections in Cheshire East will become a subscription service.
Residents will need to opt-in to the council's Garden Waste Recycling Scheme to continue using their garden bin to recycle their green waste and will pay an annual subscription fee of £56 for their bin to be collected.
Subscriptions will go live from the week commencing 2 October and the quickest and easiest way to sign up will be via the council's website.
Councillor Mick Warren, chair of Cheshire East Council's environment and communities committee, said: "It is now only a few weeks until we launch subscriptions to the Garden Waste Recycling Scheme, and we understand that residents may have questions about how it will work and what to expect if they sign up.
"Our website has been updated with the latest information about the scheme, including details of what to do if a resident wishes to share their subscription with a neighbour.
"Once subscriptions are launched in October, I encourage residents to sign up to the scheme as soon as possible, so that they are ready to go once the service goes live in January and can be sure they will benefit from the full year of collections."
Subscribers to the scheme will have their garden bins emptied as per their usual schedule and will be sent a sticker to attach to their bin, which will have their address and unique subscription reference number on it.
The sticker is designed to fray and tear if it is taken off the bin, so that it cannot be reused by anyone else.
Once subscribed, residents will receive collections from January through to December. As it is a seasonal service, there are no collections between mid-December and mid-January each year.
Cllr Warren added: "If residents do not wish to sign up to the scheme and have their garden waste collected, we encourage them to try composting at home instead.
"It's an excellent and environmentally-friendly way of transforming garden and kitchen waste into a valuable and nutrient rich food for people's gardens, and there are many different things that can be composted.
"Our website has a beginner's guide to composting, as well as lots more information available about reducing household waste.
"If home composting isn't an option, residents who do not sign up to the Garden Waste Recycling Scheme can continue to dispose of their garden waste at the borough's household waste recycling centres."
Residents not wishing to sign up to the scheme do not need to contact the council and should keep their garden bin at their property. Bins will not be taken away by the council as they are assigned to the property and not a person.
Until January 2024, residents should continue to dispose of their waste in the normal way. Collections will continue as normal until then.