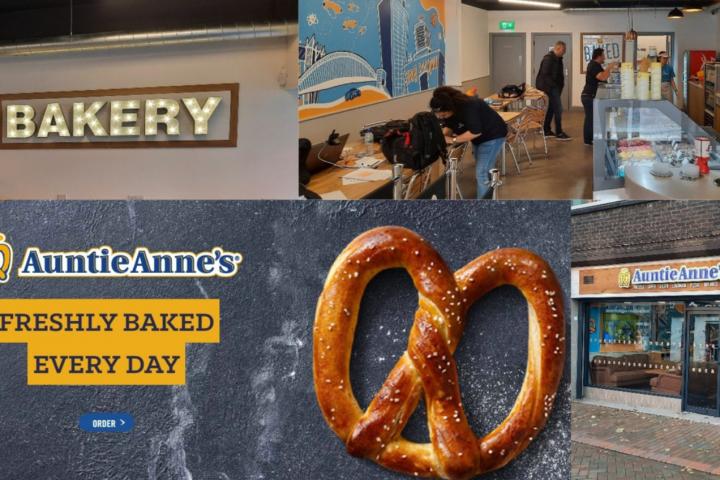 A bakery cafe which opened on Grove Street in October 2021 has closed its doors.
The Wilmslow branch of Auntie Anne's, located in the premises previously occupied by JD Sports, was the company's largest full bakery cafe in the UK, selling a variety of pretzels, pizzas, breakfast rolls, ice-creams and drinks.
A spokesperson for Auntie Anne's said "We are deeply sad to close our Wilmslow store.
"With the various rising costs many businesses are currently facing, on top of other industry challenges and factors beyond our control, our Wilmslow store regrettably closed its doors this week."