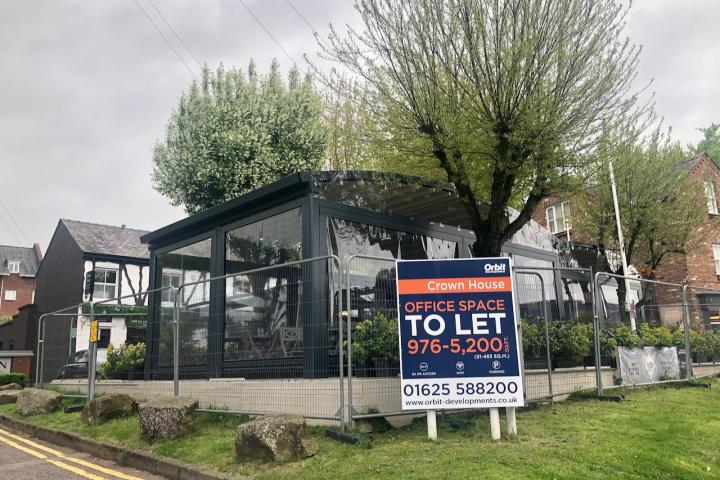 A restaurant in Wilmslow town centre has been allowed to retain their outdoor drinking and dining terrace but only on a temporary basis.
Sotto were seeking consent to change the permission to permanent so they can keep the outdoor terrace on the grassed area at the front of their Wareham Street restaurant, which they opened in May 2021 when Covid restrictions were lifted.
In April 2022, the restaurant was retrospectively granted planning permission for the alfresco dining area which is located an area of protected open space. This approval restricted the use of the outdoor area for a period of 18 months and was due to expire on 22nd October 2023.
Members of the Northern Planning Committee were once again divided over the controversial application when they considered it for the second time on Wednesday, 5th July - having failed to reach a decision at their March meeting.
Councillor David Jefferay said "I again spoke in favour of the application for a permanent permission but because I was therefore "predetermined" I was required to leave the meeting rather than participate in the debate and the vote.
"I did however listen in online. Cllr Michael Gorman (Wilmslow West and Chorley) also argued robustly in favour of giving permanent permission but some members of the committee took the view that it would potentially set an unwelcome precedent of building on open space, which is probably a valid concern. However, it was proposed that 5 year extension to the temporary permission would be a good compromise to allow the business to overcome the current difficult business conditions."
The proposal was carried with 5 in favour of a 5 year extension and 4 against.
Councillor Jefferay added "Whilst this is not what Sotto had requested, it could be considered a good result as the officer's recommendation to the committee was outright refusal.
"I am disappointed for Athena at Sotto but hopefully this will give her some certainty for the medium term and it means they are not required to pay the quite substantial financial contribution to compensate for the loss of open space that would have been payable if permanent permission had been given.
"There is also nothing to stop them submitting a permanent application at the end of the 5 years if they require it and want to build a permanent structure."