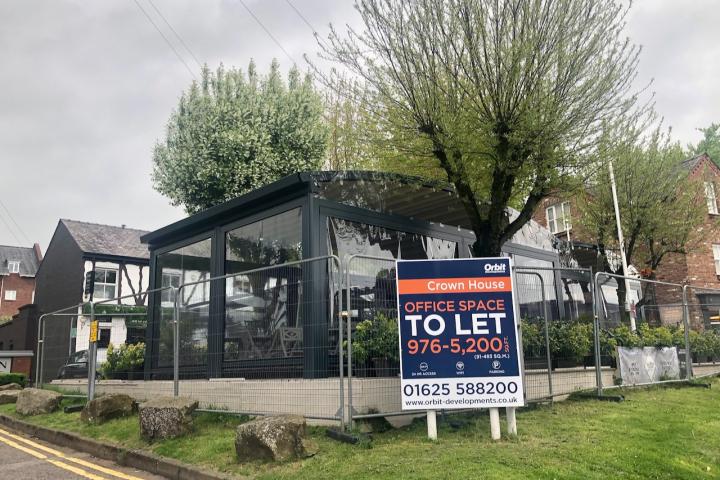 A decision on whether a restaurant in Wilmslow town centre will be allowed to retain their outdoor drinking and dining terrace is due to be made by the Northern Planning Committee next week.
Sotto opened the outdoor dining and dining terrace on the grassed area at the front of their Wareham Street restaurant in May 2021, when Covid restrictions were lifted, on an area of protected open space.
The Italian and Spanish restaurant, which opened in April 2018, was retrospectively granted planning permission for the alfresco dining area with decking and a canopy in April 2022. However, the current approval restricts the use of the outdoor area for a period of 18 months, which is due to expire on 22nd October 2023.
Sotto is now seeking consent to change the permission to permanent so they can retain the structure, stating "the development would encourage longevity for the existing business and would have a positive impact on Wilmslow Town Centre."
Members of the Northern Planning Committee will consider the application for the second time - having failed to reach a decision at their meeting in March.
Instead they referred the decision to a later meeting to enable owners of Sotto to:
1. To resolve the maintenance/protection/care of the trees on site
2. Submit information to identify the economic benefits and justification for the proposal
3. To identify mitigation for the loss of open space in other open spaces
The owners have subsequently submitted further information, however the Planning Officer is still recommending refusal of the application at the Northern Planning on Wednesday, 5th July, stating "The Local Planning Authority consider that the proposed materials would not be appropriate for a permanent structure and the development would be contrary to policies regarding the protection of open green spaces."