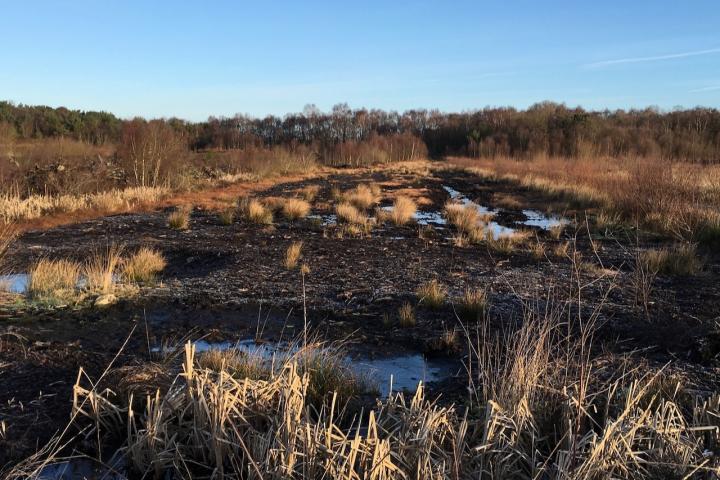 Local charity Transition Wilmslow is working with an audio production team to uncover your stories about Lindow Moss and needs your contributions.
The cut over peat bog is finally being restored after many years of local campaigning and over the coming years visitors can expect to see many improvements to this extraordinary area on the edge of our town.
Next year sees the 40 h anniversary of the finding of Lindow Man by workers digging peat from the Moss. As part of a wider project to commemorate his finding, the producers are keen to capture tales about your experiences of Lindow Moss.
Georgie Johnson said "These can be stories about growing up and living near the Moss, or about working on or near the peat bog. They can be stories from childhood, or about something that once happened to you or someone you know. They are interested in finding any folk stories and myths from the area as well as anecdotes or memories you can share. These can be short or long, funny or sad. Producers would like to record these to create a collection of oral histories of the area."
The wider project, Discover Lindow 2024, will be a season of walks, family events, learning, science, art and fun to commemorate this 40th anniversary. The project is supported by Groundwork, the British Museum, Manchester University, Transition Wilmslow and Wilmslow Guild among others.
The resulting collection of stories from people who know Lindow Moss will really help to bring the Moss to life for visitors both during the events next year and beyond.
If you'd like to contribute or suggest someone who can, please get in touch with either:
Georgie Johnson [email protected] 07770 931231 or
Mel Harris [email protected] 07813 989933