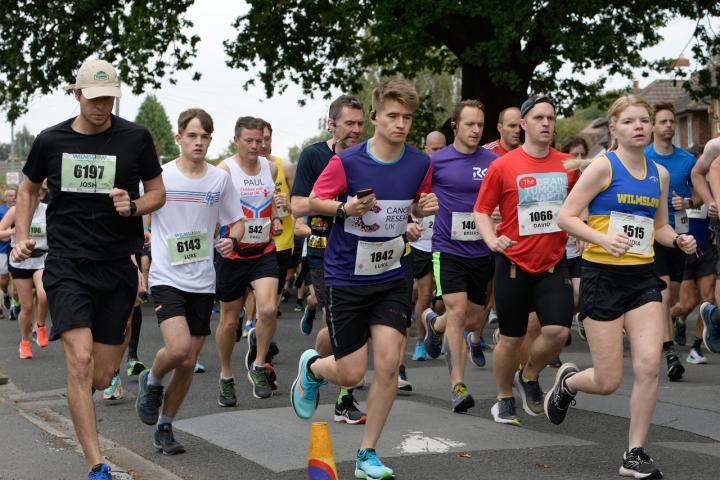 Entries only opened a couple of weeks ago, yet they are already flooding in for the popular Wilmslow Running Festival which will take place on Sunday, March 26th.
The main event - the Waters Wilmslow Half Marathon, which has regularly been voted one of the top road races in the UK by readers of "Runner's World", is now in its 39th year.
Once again the festival will include a 10k race, with a team prize for all none running clubs, and a fun run.
Nick Bishop said "As always, we are delighted to welcome back our regular runners and equally excited to welcome everyone new to the race.
"The newer 10k distance being a great way to step up for the parkrun community. Pacers for a variety of time bands will be running. Something for everyone. We want to embrace the community and celebrate all things Wilmslow!"
The festival has also teamed up this year with the "Running Bee Foundation" which champions health and wellbeing initiatives, promoting the benefits of an active lifestyle and help in the fight to reduce childhood obesity. They make funding accessible to all parts of the communities that they serve, with no restriction on age, financial status, religion, or gender.
Nick Bishop added "The Wilmslow Running Festival is itself a Charity and working each year with our charity partners has raised more than a million pounds."
Register online to take part in the 2023 Waters Wilmslow Half Marathon which sets off at 10am on Sunday, March 26th.