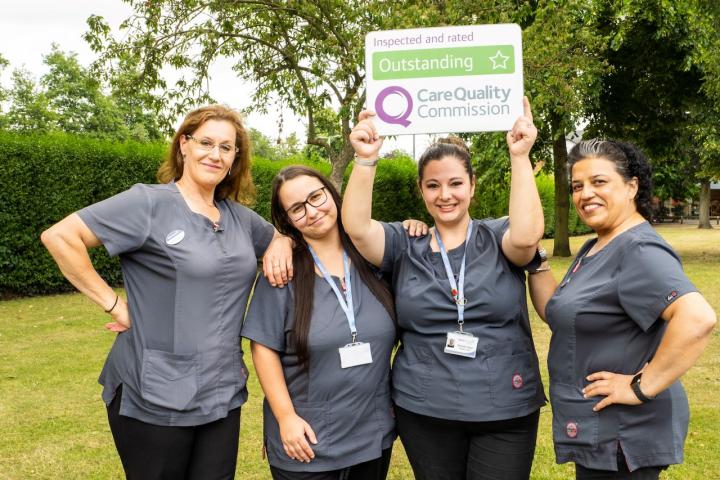 Promotional Feature
Carefound Home Care have just achieved the coveted Outstanding CQC rating across all their branches and are hosting a recruitment open day in Wilmslow to encourage more people to start a career in care.
The recruitment event will be held on Thursday, 4th August and Friday, 5th August from 11am to 4pm at Carefound Home Care's branch on Water Lane in Wilmslow.
The event will provide opportunities for new or experienced carers to find out more about why working as a care assistant is so special and how Carefound Home Care have become the only home care provider to be rated Outstanding by the Care Quality Commission (CQC) across all their branches.
In the company's latest CQC inspection report inspectors recognised that Carefound Home Care has a proven track record of "being a role model to other services" and that carers had "fantastic job satisfaction" with the ability to "build a meaningful career."
Sarah Vickers, Recruitment & Community Manager at Carefound Home Care in Wilmslow, said "This is such an exciting time to join our team at Carefound Home Care, especially now that all of our branches in Wilmslow, West Bridgford and Harrogate are rated Outstanding by the CQC.
"We can't wait to welcome people into our branch for tea, coffee and cake to introduce them to our team and the job opportunities we have. Whether you already work in care and are considering a change, or you're ready to make a fresh start, or you're a student about to graduate, I'd really recommend popping along to chat about where a career in care can take you.
"You don't need prior experience as we'll train you with all the skills you need, you just need to be friendly, compassionate, and keen to make a difference to our clients' lives. We'll offer you a flexible career with guaranteed hours and the best employment package including leading pay, paid travel time, career progression and support."
Carefound Home Care's branch is located at Springfield House, Water Lane, Wilmslow and they are offering care assistant jobs in the Wilmslow, Alderley Edge, Cheadle, Knutsford and Macclesfield areas. To learn more call Sarah on 01625 326471 or visit www.carefound.co.uk/jobs.
Tags: