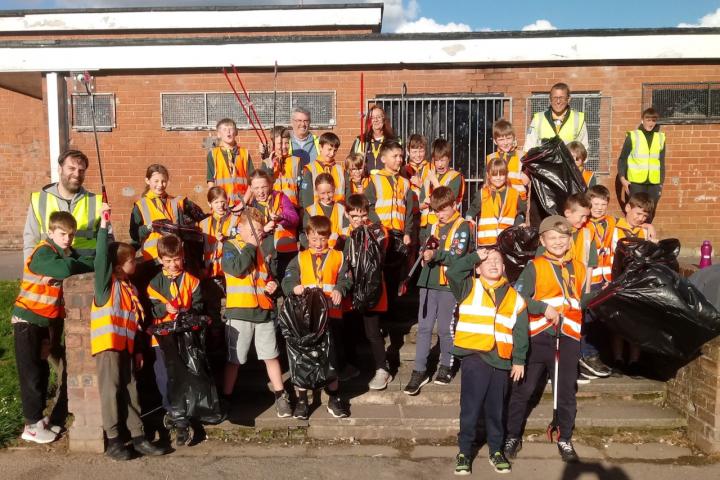 The 1st Handforth Cub pack were busy on Tuesday evening helping to clear up Meriton Road Park.
They were tasked with completing an activity relating to the environment so, to help them realise what effect we have on the environment by throwing away rubbish, they set off with litter grabbers, bag hoops and gloves at the ready.
All equipment was kindly provided by Handforth Town Council and they were joined by councillors and John and Julie Smith.
CouncillorJulie Smith said "It was a pleasure for myself and Cllr. John Smith to meet and join in with the cubs to litter pick in the park. Another wonderful example of Handforth community spirit. Well done to everyone who took part."
A total of 7 rubbish bags were removed from the park, largely full with drinks bottles, crisp packets and sweet wrappers.
Stephen Killilea said "The cubs learnt very important lessons about; not dropping litter, looking after our parks, also caring and protecting the environment. All in all, a brilliant evening, the cubs really enjoyed themselves."