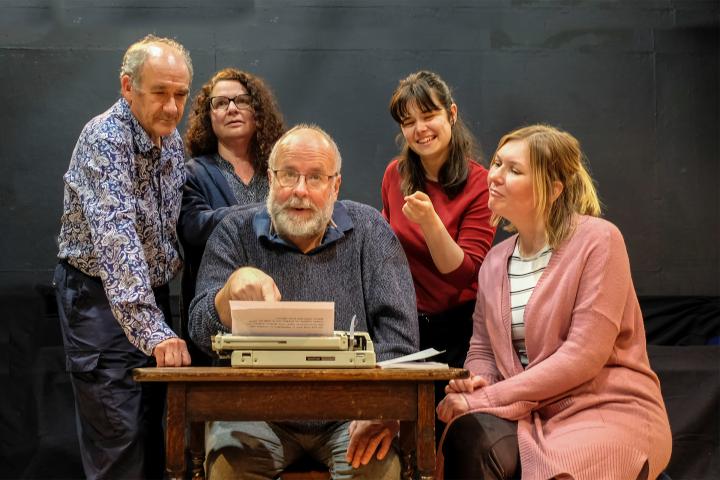 Improbable Fiction by Alan Ayckbourn, is set in the Pendon Writer's Circle and takes the audience on a chaotically funny journey as the musings of six aspiring writers are brought to life.
The play starts at a meeting of the local writers' circle, with the tensions and rivalries of six aspiring writers bubbling to the surface as they discuss their work, but despite their enthusiasm to be published authors in their specialist fields of interest, none of them has been able to write anything!
The chairman, Arnold, attempts to persuade the group to collaborate on a piece of creative writing, an idea that is quickly dismissed. However, as Arnold is clearing up after the meeting there is a clap of thunder, a black-out, and then.............
Director Victor Hassan commented "Improbable Fiction is a very funny play which sends up Dorothy L Sayers, Jane Austen and The X-Files to great effect. As this will be the final production of our current season before our summer break we look forward to welcoming our members, regular audience and new visitors to The Green Room for what is sure to be a very surprising and enjoyable evening."
The play runs at The Green Room Theatre, Wilmslow from Saturday 11th to 18th June. Each performance starts at 7:45pm.
Tickets, costing £8 for members or £10 full price. now on sale at the theatre's website www.greenroomwilmslow.org.uk.
Photo: from left to right: Charlie Cook, Victoria Johnson, Ian Fensome, Jess Trimble and Josie Harrison.
Tags: