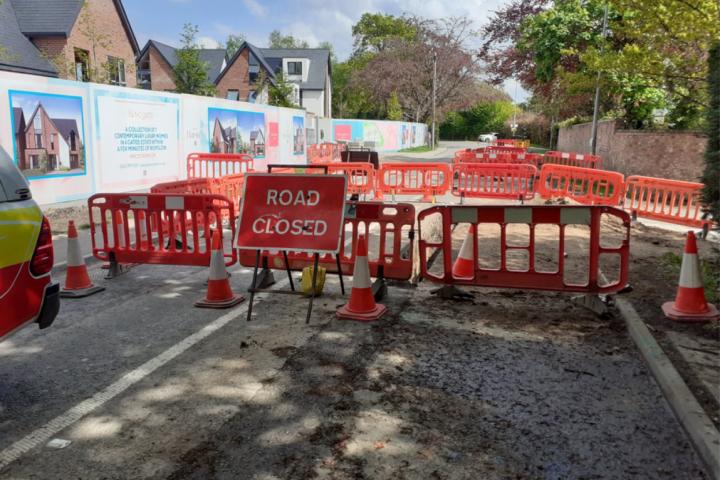 Highways chiefs say investigations are continuing into the causes of a sinkhole which appeared on a busy Wilmslow road.
Adlington Road will remain closed for the foreseeable future whilst investigation continue to determine the cause of the sinkhole and the extent of the damage.
The A5102 has been closed between the junctions of Bletchley Park Way and Browns Lane since Wednesday, 6th May, due to a three metre deep hole appeared close to the centre of the road.
A spokesperson for Cheshire East Council said "The Highways team are onsite today to undertake investigation work to determine the cause of the issue and extent of the damage. When the investigations have taken place, we will update you on the plan for the repair work and when we anticipate the road will reopen."