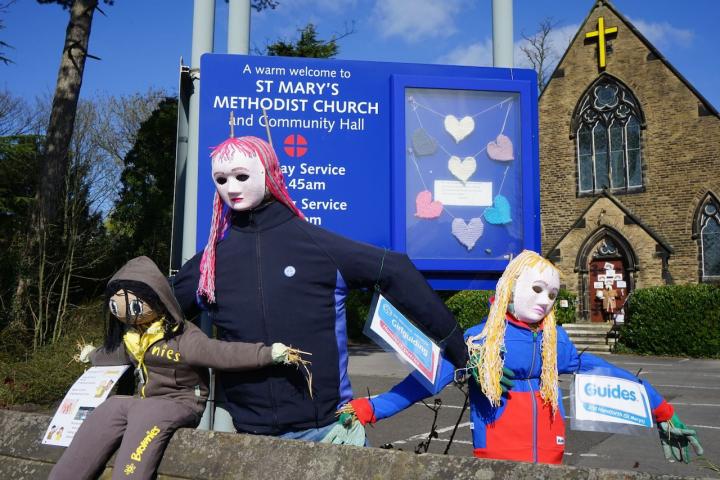 Following the success of last year's inaugural event, local residents, businesses and community groups across Handforth are being urged to unleash their creativity in preparation for the second Scarecrow Festival.
Handforth resident resident Janine Murphy will be organising the event once again to bring the community together and create some fun for everyone over the Easter weekend from Friday 15th to Sunday 18th April.
Speaking about why she is organising the community event again this year, Janine, a solicitor and mum of two daughters, said "Following the success of Handforth's first ever Scarecrow Festival last Easter, many Handforth residents, businesses and community groups were keen for it to happen again.
"The involvement and support it received last year was amazing - Handforth really came together to decorate the village with their creations which were enjoyed by many. We hope to achieve the same this year.
"There is so much going on in the world and the UK at the moment - we hope that it brings some joy to our little corner of Cheshire."
A map will be posted on the facebook group Handforth Scarecrow Festival prior to the weekend highlighting the streets, businesses and community groups participating. Plus there will be a scarecrow/scavenger hunt for children to take part in.
The winning four scarecrows in all three categories (homes, businesses and community groups) will be awarded rosettes and the overall best street/road will also be chosen.
Additionally some local businesses have donated prizes and every home entry will receive an Easter Egg.
Handforth Scarecrow Festival is free to enter and there is no theme so people can be as creative as they like. Email [email protected] or get in touch via the facebook group Handforth Scarecrow Festival.