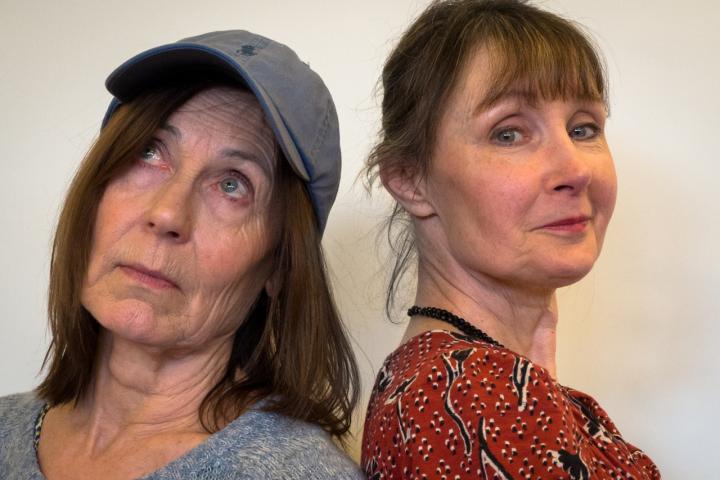 Wilmslow Guild Players' next production is the classic comedy The Odd Couple (Female Version) by Neil Simon.
The play, which set in a New York apartment, is about two good friends, Florence Unger and Olive Maddison. Florence leaves her husband and moves in with Olive. Olive (a sports writer) likes to live her life in turmoil, an untidy home, eating yesterday's food. On the other hand Florence is neat, tidy and loves gourmet food. The two characters clash in this very funny comedy with some moving situations.
Jonathan Coupe, who is directing The Odd Couple, said "The last couple of years have been difficult for us all. I felt that we could all do with cheering up and having a good laugh and that's what this play does. I was fortunate enough to see this play last year at Lane Theatre Newquay and I straight away put it on my 'to do list'."
Jonathan added "Trying to make that work when you have an audience on three sides is not easy believe me! However the backstage crew have done an amazing job. Hopefully our audiences will agree.
"We are a very happy team and it's a privilege for me to have such a talented cast. The boys are well outnumbered by the girls but they are holding their own. They are all suited to their characters. My two leading ladies, Christine (Florence) and Jane (Olive), bring their experience to the stage. Sue (Mickey) is making her stage debut. It is an honour to direct this play for the Guild Players."
The Odd Couple runs from 6th to 9th April, 7.45pm at The Guild for Lifelong Learning on Bourne Street. Tickets cost £8.00 (£6.00 on Wednesday) and can be booked online at www.wgp.org.uk.
Photo: Jane Hyde as Olive and Christine Unwin as Florence.