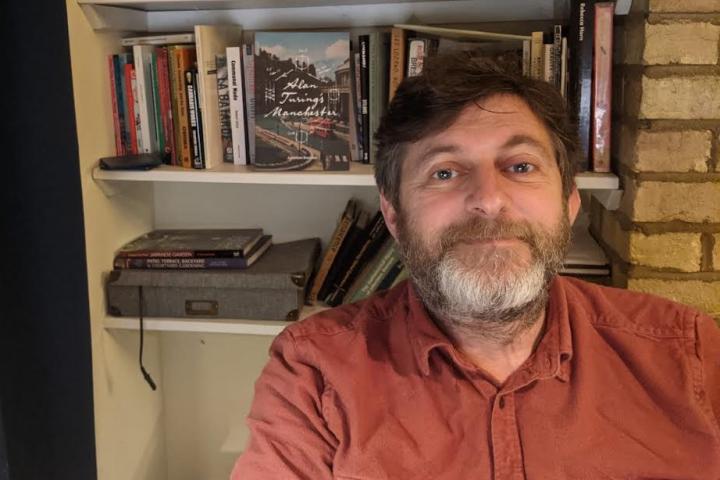 A free public meeting has been arranged offering guests the opportunity to learn more about one of Wilmslow's most famous former residents.
Jonathan Swinton author of "Alan Turing's Manchester" will speak about the World War II code breaker, who was a key figure in cracking Germany's Enigma code that helped the Allies win World War II.
The meeting is being co-hosted by Wilmslow Historical Society and Wilmslow Civic Trust and will take place at Wilmslow High School on Wednesday 2nd March at 7.15pm.
Chair of the Historical Society David Briggs said "Whenever we ask on our Town History Tours who is Wilmslow's most distinguished resident, the answer is always the same, it's Alan Turing. We are delighted to be able to collaborate with the Civic Trust on this important new venture."
Stuart Kinsey, the Civic Trust Chairman said " We are really looking forward to this event and I hope everyone will really enjoy it. Come along and hear about some of the ground breaking work Turing did while living here, work which will be of continuing importance in the future. Everyone is welcome so please come along."
The meeting is part of the Turing Town Initiative, which has sponsored a portrait of Alan Turing now in Wilmslow Library.
Project Chair Cllr Jon Kelly said, "There is a growing feeling that we should celebrate and commemorate his time and achievements here in Wilmslow. At the meeting we will being launching a two-month long consultation exercise to hear people's innovative ideas how we might do this, ideas big and small that could be pursued by individuals, clubs or organisations. Watch out, both online and when out and about in the town, how you can participate."
Photo: Jonathan Swift author of Alan Turing's Manchester